After the events in Belgium, this post seems in poor taste – but I promise it was written before the tragic events at the beginning of the week, and still offers something interesting.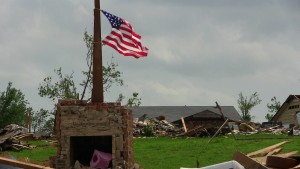 Did you know you could effectively bet that someone won't lose their life in a catastrophe? And if they don't – you could make a substantial amount of money?
Insurance companies know this – and they're prepared to offer you a once in a lifetime (literally) opportunity to buy an EMB, an Extreme Mortality Bond.
Extreme mortality events are events that result in a substantial loss of life (a natural disaster, a plague, etc.). Although extreme mortality events tend to be relatively rare, they are something that insurance companies need to prepare for. For most policyholders, the expected morality rate is very low (usually less than 10%), but if an insurance company promises to insure ten lives for $1,000,000 each, they need to be prepared to pay out $10,000,000 (or whatever is left after monthly insurance payments) if an extreme mortality event occurs.
So the companies turn to the capital markets to transfer that risk through bonds. Extreme mortality bonds. A bond is essentially (in this case) a credit card that the insurance company prays it won't have to use, but needs just in case. The investor who buys the bond gets yields in the form of interest for every year the insurance company holds the bond. In the event an extreme mortality event occurs, the investor has to pay out (yes, even $10,000,000). Extreme mortality bonds are considered high yield debt instruments because they are essentially a debt that the insurance company owes the investor, and they have a high yield of interest. They are also high risk instruments in that the bond-holder is transferring a significant amount of risk to the investors. You're betting on someone's life, and assuming the risk of said life being lost in a disaster. The investor also loses all the principal (amount the insurance company owes you) in the event the disaster occurs, but the chance of it occurring is very low.
Why am I writing about these?
They're fascinating. They are not traded on the stock market and are not impacted by most market conditions. And the popularity of these bonds can have unique signals for the markets and the world.
Would you buy an EMB?