Jim Oker (artist) and Dan Burgard (scientist)
Jim Oker's Artist Statement: Dan Burgard, a professor, and chair in Chemistry at the University of Puget Sound is doing fascinating work based on studying chemicals found in wastewater streams. For instance, he's learned that the use of Adderall and other amphetamine salts spike at mid-terms and finals periods on a local college campus, and that illegal purchase and use of cannabis in Washington state largely shifted over to legal purchase and use following legalization in the state.
Through the Working Upstream book project, book designer, Suze Woolf and I strove to explore the nature of this work and the issues it raises through images that evoke the notion of seeing aspects of the world in and through water. Water can become a lens through which the world can be seen, both figuratively and literally. This strand of scientific work is fascinating in terms of future potential for use by policymakers as well as for the issues it raises including how to avoid violating privacy rights and expectations. Our hope is that viewing our completed piece will evoke some of these ideas through the forms and format we've chosen."
Size: 11.75″ in diameter and 4″ high
Materials: Laser-cut acrylic, ink-jet-printed photos printed on paper, ink-jet-printed text on clear polyester film, aluminum binding post
Book Structure: Pages rotate our from the stack around a single offset binding post.
Production/Printing Method: Inkjet prints
Edition: Unique
Year Created: 2020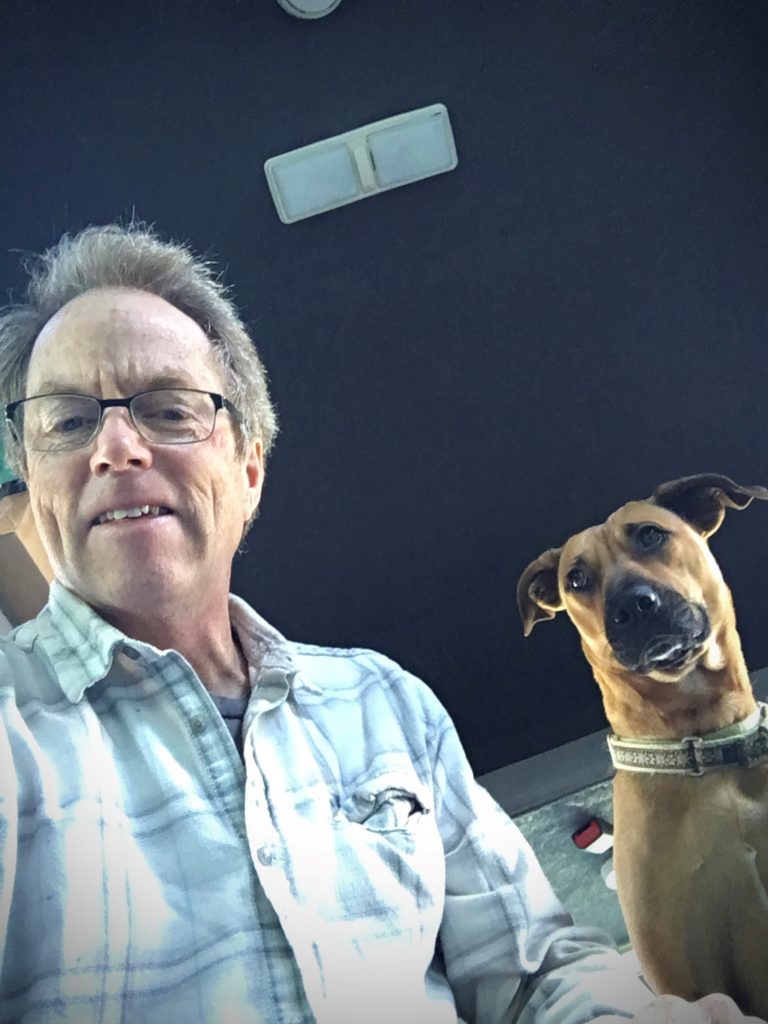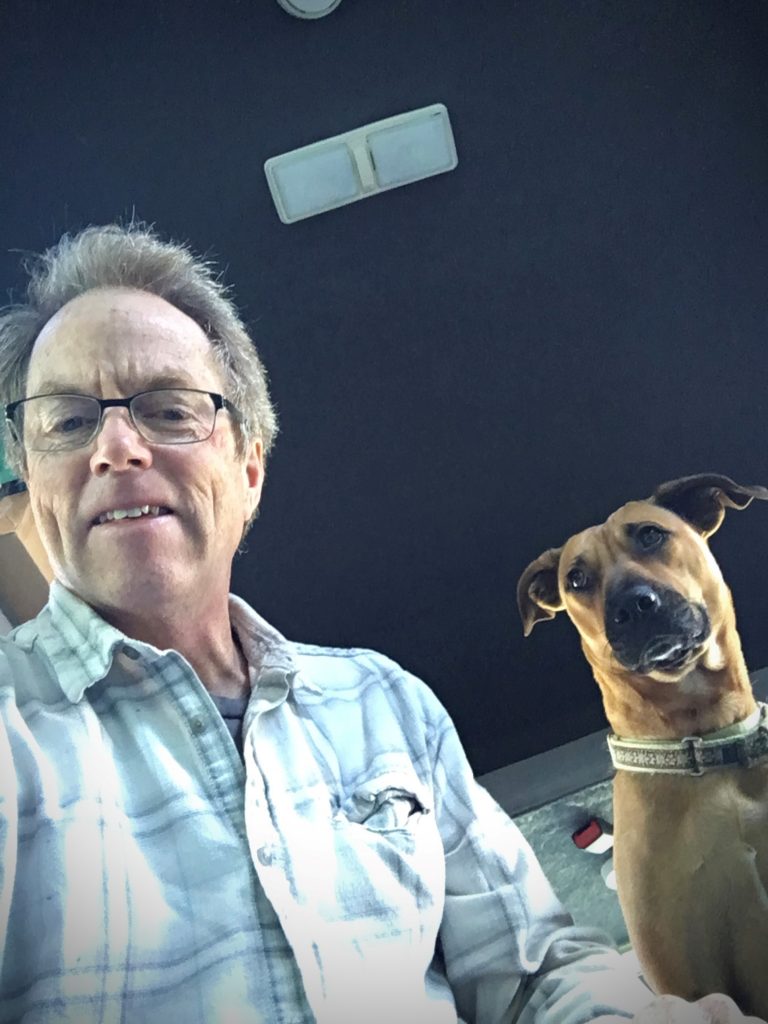 Jim Oker is a photographer living in Woodinville Washington. He trends toward shooting in the outdoor landscape, but as part of that work has been exploring various themes relating to water and what can be seen reflected in and through its surface under different conditions, and the various moods this can evoke. This project provided a natural focus for the notion of "discovery through water." For this project, he collaborated with Seattle-based artist Suze Woolf who paints and also creates various sorts of installation pieces including book forms.
Jim Oker: e-mail: jim.oker@outlook.com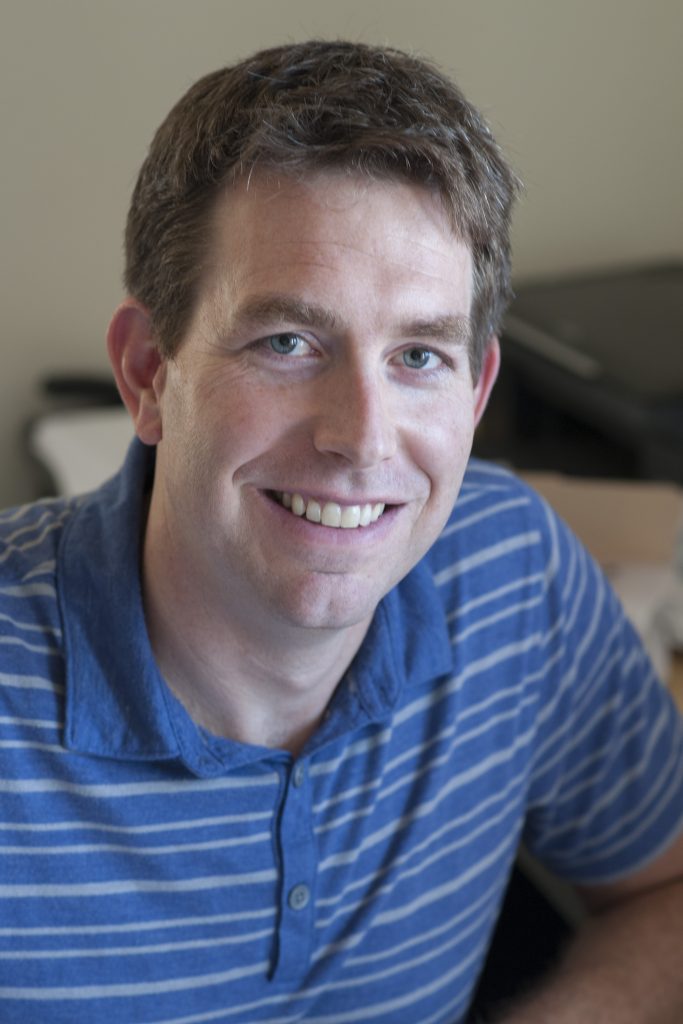 Dan Burgard is a professor of chemistry at the University of Puget Sound and an affiliate associate professor at the University of Washington-Tacoma in the department of Interdisciplinary Arts and Sciences. At Puget Sound, Dan teaches Analytical Chemistry, Instrumental Analysis, Environmental Analytical Chemistry, and The Art and Science of Color. Dan received his bachelor of arts in chemistry from Colorado College in 1996, was a high school teacher in Denver, CO for five years, and later received his Ph.D. in chemistry from the University of Denver in 2006. Since joining the faculty at Puget Sound, Dan has measured gaseous emissions from cars, trucks, taxis, school and transit buses, personal marine craft, ocean-going vessels, and trains in the Pacific Northwest. However, recently Dan has changed focus and is now involved in using wastewater-based epidemiology, a technique that uses sewage to estimate community drug use and environmental exposure. Dan uses chromatography and mass spectrometry to determine trace levels of drug metabolites in urban wastewater.
Dan Burgard, Ph.D.: e-mail: dburgard@pugetsound.edu; website: https://www.pugetsound.edu/faculty-pages/dburgard/