Artist: Deborah Greenwood
Artist Deborah Greenwood explains how and why she created Herbarium, an extraordinary installation of 32 unbound monoprints of Pacific Northwest native plants.
Deborah Greenwood's Artist Statement: My interest in herbariums has risen out of two loves: gardening and collecting ephemera. A move to the Pacific Northwest twenty-five years ago gave me a new outlook on gardening. Native gardens were new to me. Walks in the woods with the variety of plant life and interplay of shadow and pattern fueled ideas of creating one in my urban setting.
I once saw an herbarium in an antique store. Spare and in decay, the quality of care taken in securing the specimens stood out for me. The placement on the page bore a grace witnessed in the quality of the living plant.
After research for "Science Stories," two words stood out for me and became guides: placement and pattern. Cyanotypes by botanists Anna Atkins and Herbert Dobbie excited the artist in me with the interplay of positive and negative space. It charged my sensibilities. I imagined a wall installation following Carl Linnaeus' rule: one specimen, one standardized sheet of paper. It occurred to me that patterns could be created by arranging multiple images of plants. I mirrored the quality of fragility in the old herbariums I so admired by using handmade paper from garden plants.
Size: 32 prints at 8.5″ x 11″; installation: 72″ x 48″
Materials: ink and handmade paper
Structure: 32 unbound prints
Production/Printing Process: printed directly from plants using a plexiglass plate on an etching press
Edition: 2
Year Created: 2020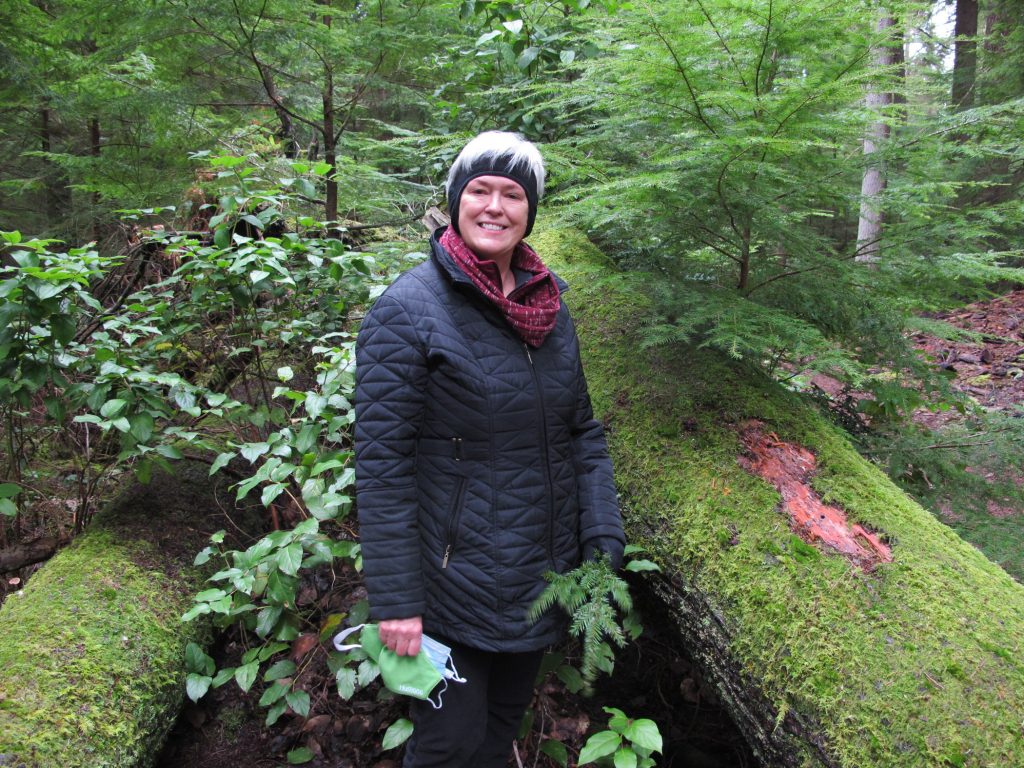 Deborah Greenwood, Ph.D. is a working artist living in Tacoma, Washington. Her creative practice includes collage, artist-made books and papermaking. The repurposing of materials has been an ongoing theme in her artworks, most recently in the area of papermaking by the crafting of pulps from everyday garden plants.
Deborah studied art at the Columbus College of Art and Design. She holds a B.A. in Psychology and earned her Ph.D. from Pacifica Graduate Institute in Mythology with an emphasis in Depth Psychology. She is a graduate of the Assisi Institute and serves on the editorial board.
Deborah Greenwood: e-mail: dmgreenwood@harbornet.com; website: http://Vampandtramp.com/finepress/g/deborah-greenwood.html