Dorothy McCuistion (artist) and Stacey Weiss (scientist)
Dorothy McCuistion's Artist Statement: This set of four books is a pictorial telling of the annual life cycle of the Striped Plateau Lizard. Learning about the lizard from the University of Puget Sound Biology Professor Stacey Weiss, it was challenging to interpret her research into art. I settled on depicting the lizard in its leafy habitat by dying paper with plant material from the Chiricahua Mountains in Arizona. Each book shows one season in the annual cycle of a lizard beginning from its emergence from hibernation, mating, laying eggs, abandoning those eggs, and scurrying off to start the cycle again.
Size: 1 Box: 6″ tall x 7.25″ wide x 3″ deep
4 accordion books: 7″ tall x 5.75″ wide x .5″ deep; 27″ wide x 7″ deep when open
Materials: Madison Print 100% cotton paper dyed with plant material from the Chiricahua Mountains; box is a partial slipcase of grey crinkled Momi with full slipcase cover of botanical dyed Madison Print laminated on Magnani Legion Print.
Structure: Concertina with wrapped covers.
Production/Printing Process: Botanical contact prints with resist.
Edition: Variable edition of 2 with one artist proof.
Year Created: 2020-21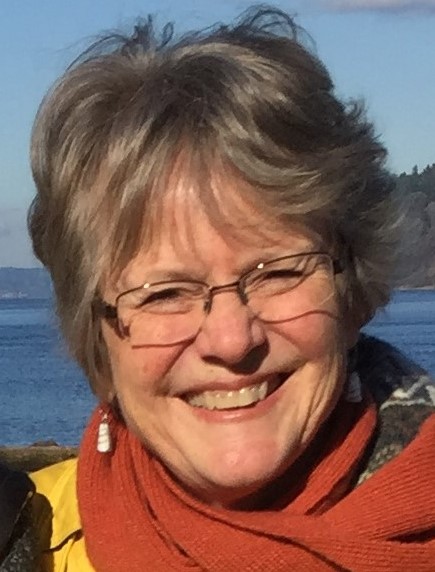 Dorothy McCuistion lives and maintains a studio in Tacoma, Washington. She has been involved in the arts for many years both as an artist and administrator. Primarily a printmaker, for the past twenty years she has been concentrating on monotype prints and book arts. Her work is often concerned with environmental issues and the natural world, but is open to and inspired by many subjects. For each print or book she utilizes the technique that for her best expresses the theme.
Dorothy McCuistion: e-mail dorothykmc@gmail.com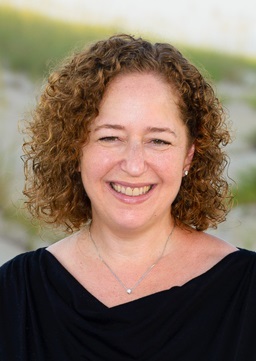 Stacey Weiss is a Professor of Biology and McCormick Professor of the Natural Sciences at the University of Puget Sound in Tacoma, Washington. She is a behavioral ecologist interested in reproductive behavior, animal communication, host-microbe interactions, and evolutionary theory. Stacey's teaching includes General Ecology, Animal Behavior, a non-majors course on the Evolution and Biology of Sex, and mentoring of student research.
Dr. Stacey Weiss: e-mail: sweiss@pugetsound.edu; website: https://www.pugetsound.edu/academics/departments-and-programs/undergraduate/biology/research/faculty-research/stacey-weiss/
About her research, as it applies to The Striped Plateau Lizard, Dr. Weiss wrote: "Most of my fieldwork takes place in the beautiful and biodiverse Chiricahua Mountains of southeastern Arizona where my students and I study the behavior and ecology of striped plateau lizards. Female striped plateau lizards are more ornamented than their male counterparts. I have found that their orange throat ornament is an honest signal of female quality that influences male investment in siring her offspring. Females produce only one clutch of eggs each year. They lay and then abandon their eggs in soil nests right at the start of the annual monsoon season when wet and hot conditions are ideal for fungal growth. How do the eggs survive an attack by fungal pathogens in the soil during their ~8 week incubation period with no parental care? New work in my lab suggests females deposit a beneficial microbiome onto the surface of eggs during egg-laying that protect eggs from fungal infection and improve the hatch success of her babies."