Ellen Sollod (artist) and Steven Neshyba, Stephen Warren, and Von Walden (scientists)
Ellen Sollod's Artist Statement: When I landed on the ice crystals as my primary focus and was able to access the source images, I immediately knew the direction the work would take. I started with the scientists' abstract and scientific paper and reviewed over 100 source images as computer files. I had to come up with a strategy that was visually compelling and at the same time could be true to and reflective of the research. I decided to use the cyanotype process because I felt that the ephemeral nature of ice crystals and the creating of cyanotypes with water and sun, resulting in somewhat fugitive prints, resonated as parallel. I also liked the blue of the cyanotype and our association of water (ice) with blue. Making them double-sided dealt with the duality of looking through the microscope at different magnifications. Putting them in glassine sleeves called to mind the importance of careful storage of laboratory specimens. Making the field notes booklet look like a composition book, printed on bond and newsprint felt to me like an academic reference. Putting it all together in a portfolio-type box felt like it created a sense of compilation as one would with all the material from a scientific experiment.
Size: 1 portfolio 8″h x 6.675″w x .75″d (closed); 14 double-sided cyanotypes in 14 handmade glassine sleeves 8″ x 6.5″; 1 booklet, 8″ x 6.5″ x .125″d (closed). 12 pages.
Materials: paper, glassine, brads, linen thread
Book Structures: portfolio enclosure, loose double-sided folios in glassine sleeves, saddle-stitch booklet
Printing/Production Method: cyanotype printed; digital printing
Variable Edition of 2
Year Created: 2020
Ellen Sollod creates artist books, photographs, installations, and occasional sound and video projects. Thematically, her work often explores a site's hidden history, contemporary politics, or scientific phenomena. An artist/activist, she is grounded in a commitment to civic, environmental, and social responsibility. She often works outside traditional art venues such as creating installations in nature, historic houses or using the USPS as a vehicle for reaching her audience. Sollod frequently collaborates with scientists and other artists. She lives and works in Seattle.
Ellen Sollod: E-mail: tesollod@sollodstudio.com; Website: https://www.sollodstudio.com/
Professor Neshyba teaches courses in chemistry and climate science at the University of Puget Sound. His research interests focus on the role of ice in the climate system, and include scanning electron microscopy of ice, simulations of ice growth and dynamics at the molecular level, and field measurements of impurities in snow, especially agents that make snow more susceptible to absorption of sunlight.
Professor Steven Neshyba: E-mail: nesh@pugetsound.edu Website: https://www.pugetsound.edu/faculty-pages/neshyba
How Professor Neshyba's research relates to Ellen Sollod's Artist Book: "Cirrus clouds — high, wispy clouds often seen in the summer in the Pacific Northwest — are made up of tiny, hexagon-shaped ice crystals. The shape and surface texture of these crystals are important for climate because of the way they reflect sunlight, but these features are difficult to examine in place. So, my students and I have developed ways to grow similarly-shaped ice crystals in the laboratory and to examine them using a powerful technique called scanning electron microscopy." Professor Neshyba, 2020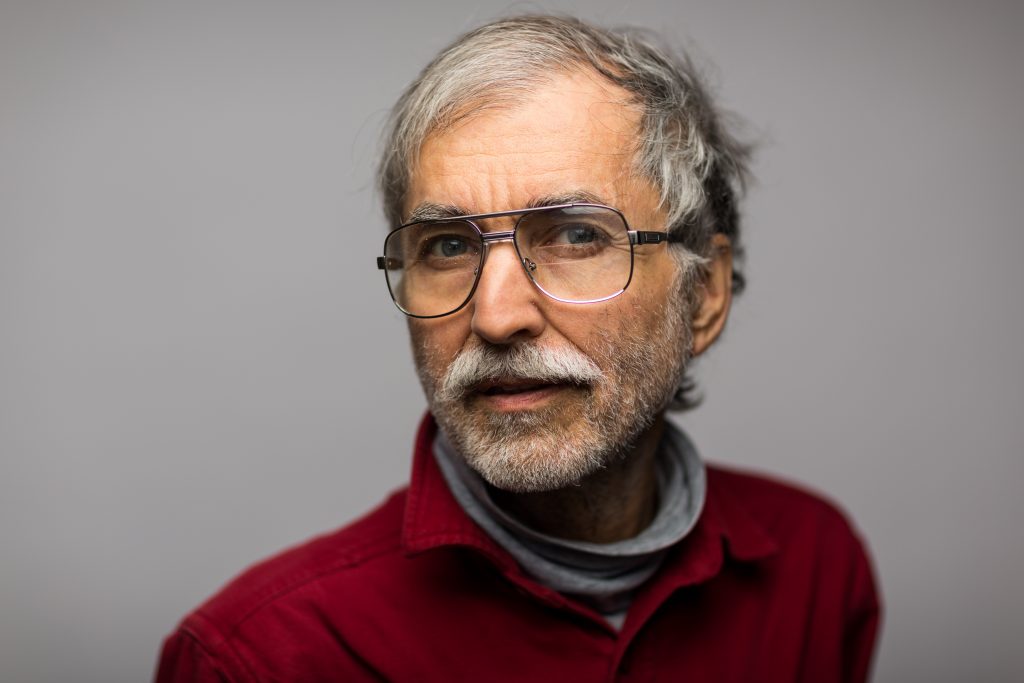 Stephen Warren is an Emeritus Professor at the University of Washington in Seattle. His research concerns the interaction of solar radiation with snow, clouds, and sea ice, and their role in climate. He has carried out fieldwork in the Southern Ocean, the East Antarctic Plateau, Greenland, Svalbard, Canada, Siberia, and China with Australian, Russian, French, Danish, Norwegian, Chinese, and U.S. expeditions. He was Station Science Leader of the South Pole Station for 1992. He has about 135 publications, which have been cited about 16,000 times. He is a Fellow of AMS, AGU, and AAAS. He teaches classes on climate, atmospheric radiation, glaciology, and scientific writing, and has won two awards for excellence in teaching. He has supervised 8 M.S. students and 12 Ph.D. students.
Dr. Stephen Warren: e-mail: sgw@uw.edu, website: https://atmos.washington.edu/~sgw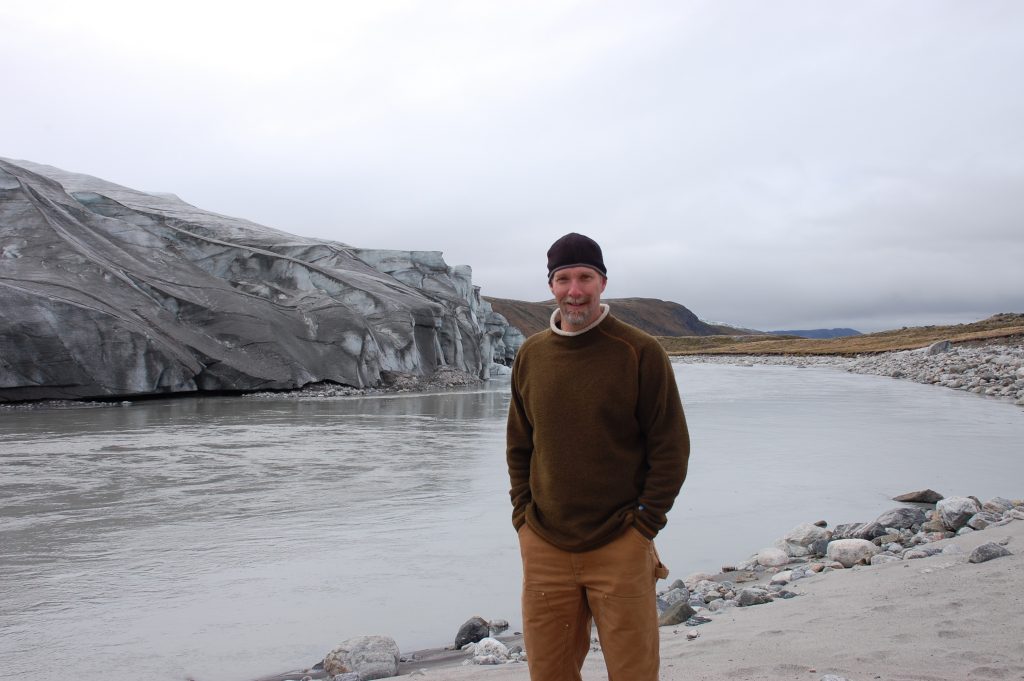 Von P. Walden is a Professor of Civil and Environmental Engineering and a member of the Laboratory for Atmospheric Research at Washington State University. He received a B.S. in Physics from Utah State University and a M.S. and Ph.D. in Geophysics from the University of Washington. Dr. Walden's research interests include polar meteorology and remote sensing of the polar atmosphere. He has conducted eight field experiments in Antarctica and the Arctic, including a current deployment at Summit Station, Greenland as part of NSF's Arctic Observing Network. At Washington State University, Dr. Walden teaches courses in atmospheric radiative transfer, remote sensing, fluid mechanics, and global climate change.
Von P. Walden, PhD: E-mail: v.walden@wsu.edu Website: https://labs.wsu.edu/lar-sensing/