Shu-Ju Wang (artist) and Peter Wimberger (scientist)
Shu-Ju Wang's Artist Statement: Castor and Sapient looks at human's tumultuous relationship with beavers through history on two continents. Once coveted and destroyed for personal, financial, and political reasons, we now find ourselves in need of beavers' abilities to support complex ecosystems & aquifers, along with the fringe benefit of carbon sequestration. A better understanding of this macro interspecies relationship has also helped me on a micro level — to revamp my garden by promoting and building on the coevolutionary benefits of native plants, in sync to the natural water cycles, to the advantage of many.
While beaver restoration work has been ongoing for a century, the need has only increased in this time of mass extinctions and climate change. Beavers are an important partner to mitigate or reverse the environmental crisis, to find solutions that will benefit many species, and to maintain sound ecosystems.
Size: 5 1/8 in x 8 3/4 in x 1 in when closed; 2 feet by 2 feet when displayed in a circle; 8-9 feet when open and all pages fully readable.
Materials: Japanese and Nepalese handmade paper, pastel, watercolor, acrylic, adhesive (PVA).
Book Structure: Accordion, 17 pages plus title page and 2 gatefolds.
Production/Printing Method: laser print, hand coloring/painting, collage
Edition: Unique, but an edition may be coming.
Year Created: 2020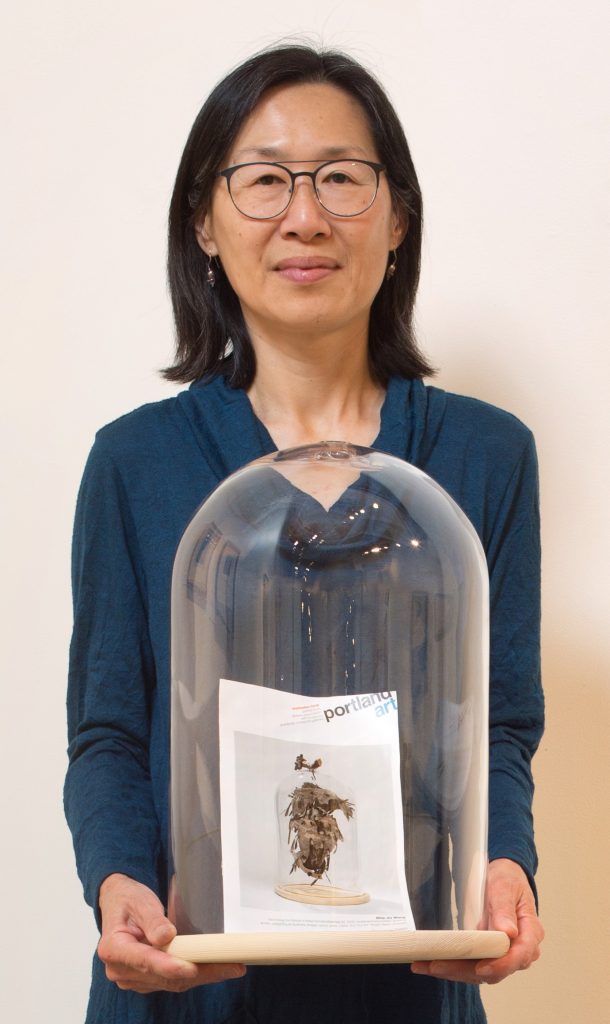 Born and raised in Taiwan, Shu-Ju Wang settled in Portland, Oregon after short stays in Saudi Arabia, California, and New Jersey. Originally trained as an engineer, she left the high-tech industry to become a full-time studio artist. Her work focuses on the profound and sometimes catastrophic transformations of our lives. Using multiple voices and points of view, she addresses issues such as immigration, health, and environmental concerns. Shu-Ju has exhibited nationally and internationally, and her artist's books, prints, and paintings are in public and private collections.
Shu-Ju Wang: e-mail: shuju@fivebats.com; website: https://shujuwangartist.com/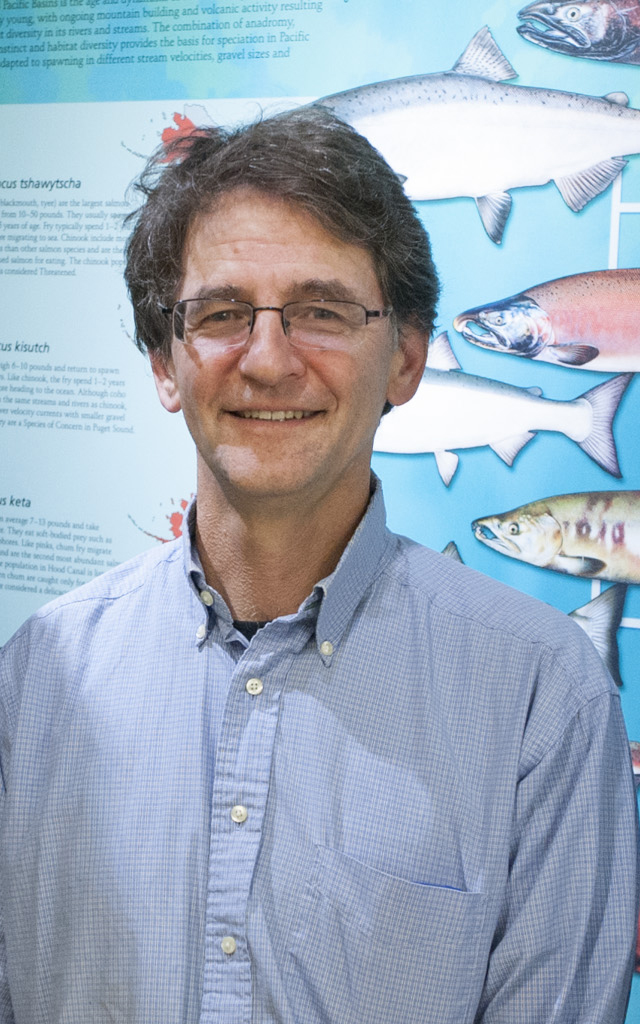 Peter Wimberger, Ph.D. is a biology professor at the University of Puget Sound and the Director of the Slater Museum of Natural History.
Peter H. Wimberger, Ph.D.: e-mail: phwimberger@pugetsound.edu; Slater Museum of Natural History Website: https://www.pugetsound.edu/academics/academic-resources/slater-museum/