Jessica Spring (artist) and Alyce DeMarias (scientist)
Images of this artist book will be available soon.
Jessica Spring's Artist Statement: Tensile: A sublime love story weaves together a 19th-century poem of seduction by Percy Bysshe Shelley, with current research on bisphenol contamination in our environment, food, water, and bodies. Used to manufacture plastics and resins for food and drink packaging, bisphenol A (BPA) impacts the endocrine system, impairing the development and reproductive health of animals and humans. BPA analogues, including BPE and BPS, are similar reproductive toxicants with transgenerational effects. 19th-century writers didn't know synthetic plastic would emerge in 1907 to change the world. Mary Shelley's Frankenstein, published in 1818, foreshadows the cost and complexity of scientific progress and defying the natural order. In the midst of industrialization, Romantic era poets bore the responsibility of reinvigorating a spiritual connection to nature by portraying the Sublime. Both poet and scientist note the world is full of interconnectedness. Percy Shelley celebrates the mingling of rivers and oceans while scientists conclude that exposure to bisphenol contamination is ubiquitous. Tensile explores the irony of our sublime love affair with plastic, a monster of our own creation.
Size: 6 x 8 x 1 when closed, expands to 60 inches.
Materials: Rite in the Rain Paper (which repels water), and Neenah Plike ("plastic-like") with Plexiglas boards.
Book Structure: Leporello
Production/Printing Method: Letterpress printed with plastic materials related to food consumption (straws, bottle caps, bag enclosures, produce netting, cling wrap) and metal type.
Edition: 25
Year Created: 2020-21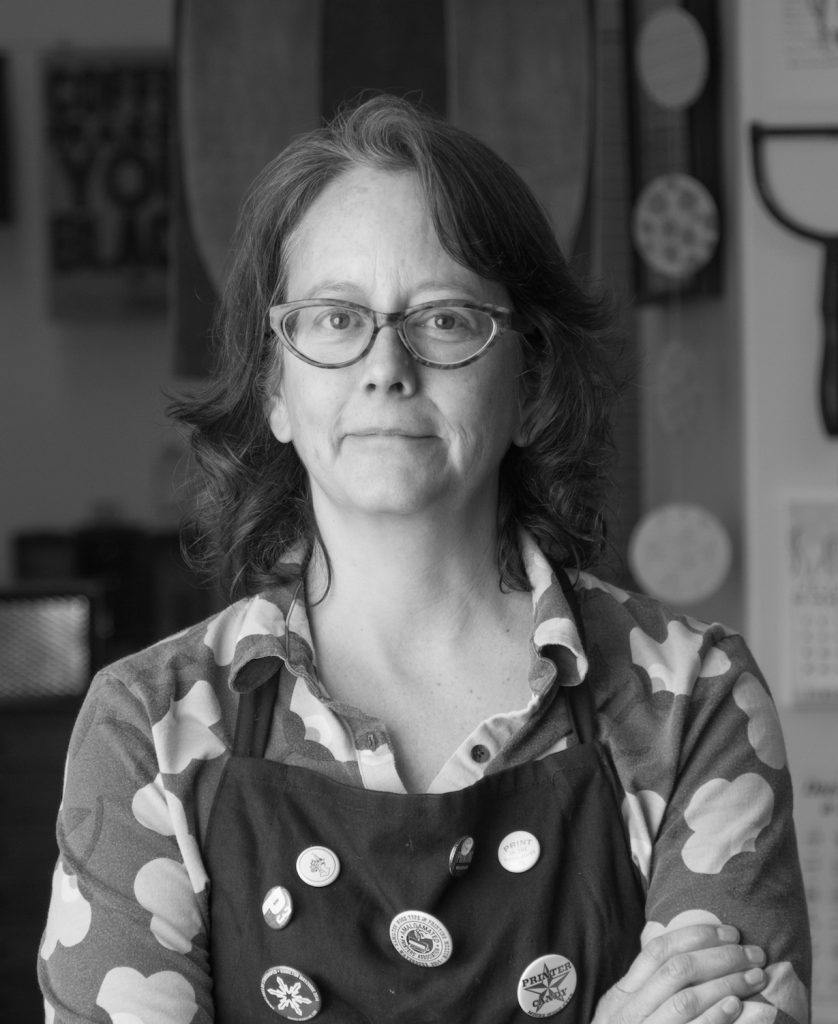 Jessica Spring began her interest in typesetting and printing as a phototypesetter in the 1980s. She has been a letterpress printer ever since, most recently inventing Daredevil Furniture to help other printers set type in circles, curves and angles. Her work at Springtide Press-artist books, broadsides, and ephemera where typography plays a central role-is included in collections around the country and abroad. She has collaborated on the Dead Feminists broadside series since 2008 and co-authored Dead Feminists: Historic Heroines in Living Color. Spring has an MFA from Columbia College Chicago
Alyce DeMarais is Professor Emerita of Biology at the University of Puget Sound where she taught and conducted research. She and her students studied the effects of environmental chemicals on ovary function.