Mark Hoppmann (artist) and Jeff Antonelis-Lapp (science educator)
Mark Hoppmann's Artist Statement: Inspired by Tahoma and Its People, written by Jeff Antonellis-Lapp, A Tahoma Reliquary was inspired by the archaeological work and excavations made on present-day Mount Rainier of the encampments made by the native peoples beginning 9000 years ago. The work represents Jeff's research of Mount Rainier, encompassing the last 25 years. Beginning in February 2020, the project evolved from simple concepts into a paper maché model of Mount Rainer sitting atop a cabinet made of paper and book board. Pulling a drawer pull of driftwood found on Commencement Bay exposes a drawer containing two portfolios held together with a band of Cedar bark. The two portfolios are made of Kozo paper and Cave Paper to represent snow, water, and sky. The first portfolio contains digital scans of Jeff's field journals overlaid with drawings from archaeological sites and artifacts, rendered in graphite and color pencil by the artist. The second, smaller portfolio contains 11 language cards of Mount Rainier plants and animals especially important to Native Americans, rendered in India ink with the Lushootseed spelling, accompanied by the English translation.
Size: The cabinet is 7.5″ high, 14.5 inches wide, and 14.5″deep. The large portfolio measures 1″ high, 6″ wide, and 8″ deep. The small portfolio is 1″ high, 6″ wide, and 8″ deep.
Materials: Cabinet: paper mache, Kozo paper, and backboard. The portfolio covers: 300# Arches cold press watercolor paper. The drawings: 90# Stonehenge paper, graphite, India ink, and colored pencils.
Printing/Production Method: Mount Rainier: hand made with layers of Paper Maché and Kozo paper. Portfolios: Field Journals scanned, paginated and digitally printed with overlying graphite and color pencil and original India ink illustrations by the artist. Language cards: India ink drawings by the artist.
Edition: Unique
Year Created: 2020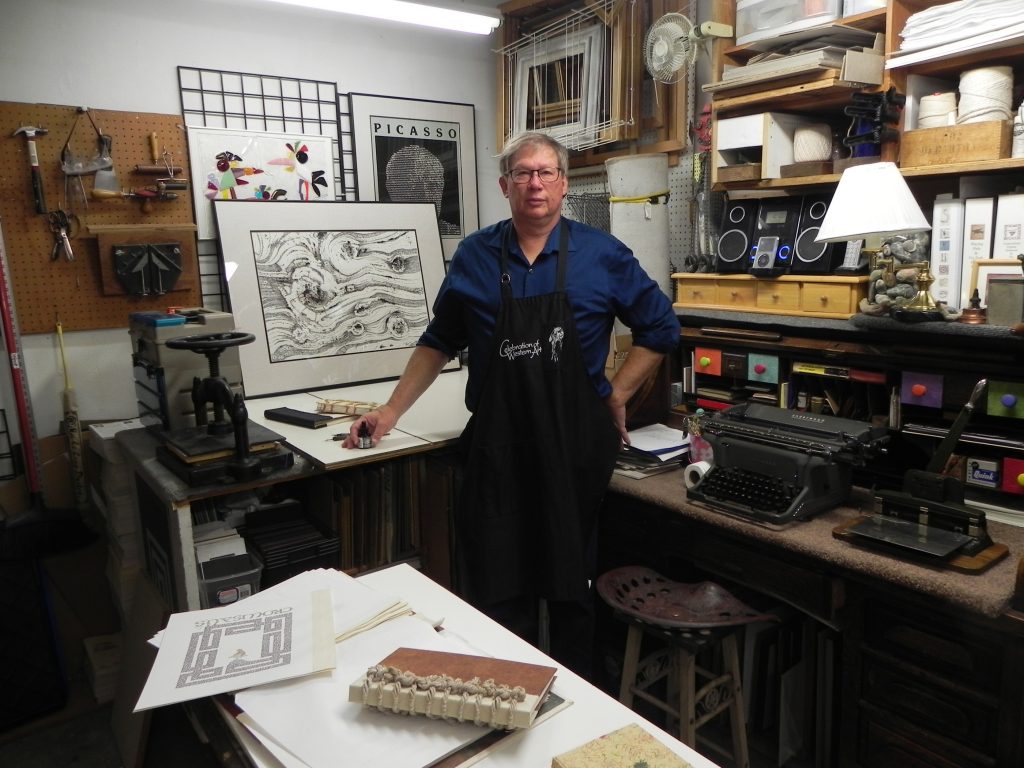 Mark Hoppmann is an artist living and working in Tacoma, Washington. Born and raised on a Nebraska wheat farm, Mark spent one year traveling in Europe, while studying art in Florence, Italy. After graduating, from Drake University in 1978 with a BFA in fine arts, he spent twenty years in the graphic arts industry as a press operator, bindery specialist, and pre-press technician. His paintings, drawings, and artists' books are influenced by his roots in the wheat fields of western Nebraska, his studies in Florence, Italy, and his love of the Pacific Northwest.
Contact Information for Mark Hoppmann: E-mail: mark@markhoppmann.com; Website: markhoppmannart.com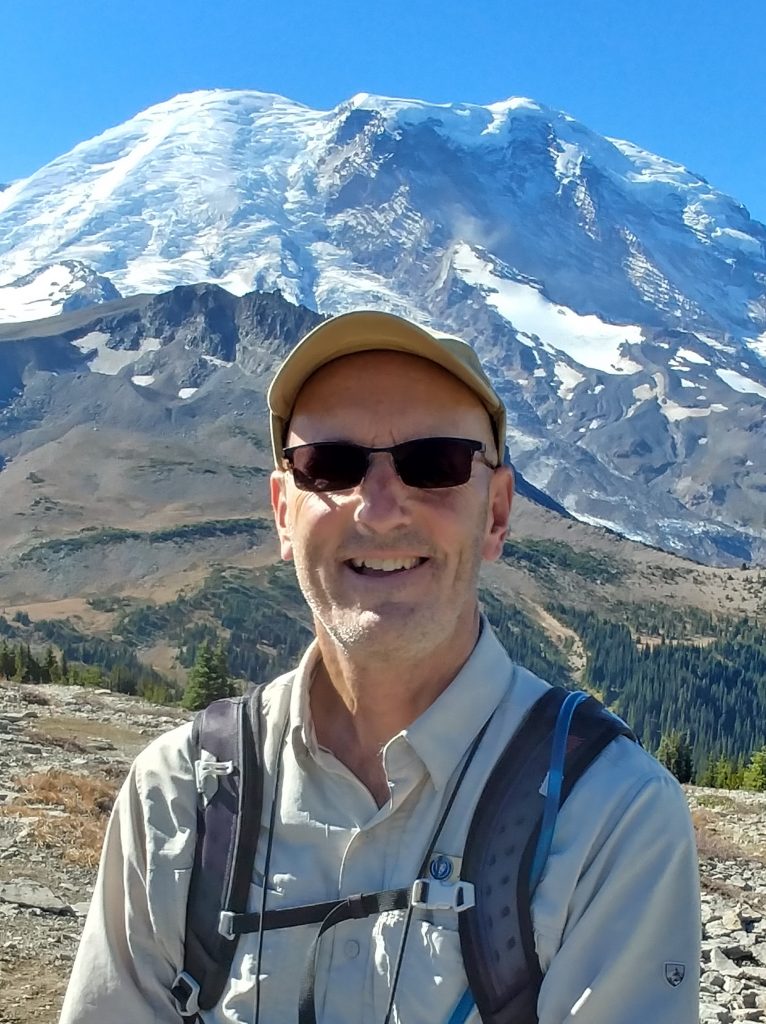 Jeff Antonelis-Lapp is a naturalist and an environmental and science educator who doesn't consider himself a scientist per se. He taught Native American Studies, natural history, and environmental education for The Evergreen State College before retiring in 2015. When he couldn't find a current natural history of Mount Rainier for students to read, he wrote the book himself. In March 2020, Washington State University Press published Tahoma and Its People, his natural history of Mount Rainier National Park. The mountain's natural history continues as his primary research focus.
Contact Information for Jeff Antonelis-Lapp: e-mail: lappj@evergreen.edu; Website: https://jeffantonelis-lapp.com/
How does Jeff Antonelis-Lapp's research relate to A Tahoma Reliquary? "As a naturalist and educator, I accompanied park scientists for 250 days of fieldwork in writing Tahoma and Its People. My research of Native Americans traveling to Mount Rainier for over 9,000 years, including my volunteering at three digs, formed the basis for A Tahoma Reliquary, my Science Stories collaboration with Tacoma artist Mark Hoppmann." Jeff Antonelis-Lapp, 2020