Finally! It's almost time for my favorite holiday: HALLOWEEN!! So to prep for the weekend festivities, a few friends and I gathered for a pumpkin carvin', hot buttered rum makin', pumpkin seed roasting', scary movie watchin' extravaganza.
First stop: Safeway to go pumpkin pickin'!
We brought our haul back to my house and began carving!
Here's how my pumpkin turned out, all lit up in the dark on my porch: The Hylian Pumpkin! (Based of course off the Hylian shield from Legend of Zelda)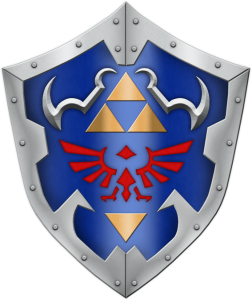 Not bad, eh? Here's my pals and our pumpkins: a spooky crow, the Hylian shield, and a skull from Heart of Darkness.
Following pumpkins we watched The Thing and baked the pumpkin seeds, the best part, in my opinion.
Can't wait to show off my costume this Halloween! You bet there'll be pictures of that too. Happy Halloweekend!