It's that time of year when the sun begins to emerge from the overcast Tacoma skies, class registration for next year begins, and summer is just around the corner. For many students, Spring is the time for planning next year's classes, applying for summer jobs and internships, and researching fellowships (as well as getting some sun in before finals!).
Class registration at some colleges is fairly stressful because it is difficult for underclassmen to enroll in the most popular classes, and students sometimes get locked out of classes that they need for their majors. At the University of Puget Sound, class registration has always been a completely seamless process for me. Although registration is based on seniority and class standing, underclassmen really should not worry about being unable to add classes that they want or need to take. For one thing, students never need to fear missing out on important classes for their majors because professors will almost always add students interested in majoring in a subject to classes that must be taken early in order to graduate on time. For example, Introductory Chemistry, Biology, Computer Science, English, and Calculus all tend to allow students who are planning to major even if the classes fill early (or additional sections are added if there is enough interest). Even if certain classes do close early, there is movement into and out of almost every class before classes start, so students can wait-list classes in order to prioritize their entry to a class that is full. I was admitted to two classes that I waitlisted last semester – in fact, I believe everyone on their respective wait lists were added eventually. However, most students can register for their entire schedule without waitlisting anything because underclassmen usually take 100 and 200 level classes that prepare to accommodate many students by adding plenty of sections. For more detailed information on class registration, here's a link to UPS's class registration page: http://www.pugetsound.edu/academics/academic-offices/academic-advising-registrar/register-for-classes/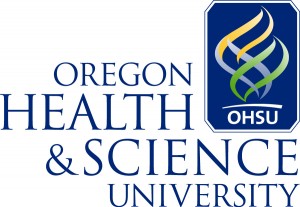 Having a class schedule in place is great, but another exciting part of Spring semester is preparing for jobs and internships. I have been interning at Oregon Health Science University's (OHSU) biochemistry department for the past three summers, and I plan to return this summer as well. Conducting university research is a fantastic opportunity because it allows you to put your knowledge into practice, ensuring that you have truly mastered a subject and can make new advances in the field. Working in the biochemistry lab was always extremely exciting because I was doing work that nobody had done before, and every experiment involved a new, original technique, some of which I had personally developed.
While I will work at OHSU to continue an ongoing project, there are countless opportunities to conduct both science and humanities research at the University of Puget Sound. Puget Sound offers grants to students of about $3,000 to support original, summer research in the sciences and humanities. Students who want to conduct research work with a professor in their research area to plan an original project, then write and submit a proposal outlining the a description of the project and its significance, preliminary data and/or research, a budget, and other relevant information. The project proposals are then evaluated by a faculty committee and grants are awarded to students at the end of the year. Summer research is very exciting, and summer is the perfect time to focus in-depth on a project. To support the long term, 8-10 week research commitment, Puget Sound is also offering summer housing to students who are working on research on campus. Research grants are also available during the school year, and many students who participate in research receive class credit for their work during the school year.
In addition to conducting research this summer, I plan to continue working with my brother on a new musical. This musical is based on a one-act play that he wrote called, Splat, and we currently have the piece outlined and a number of the songs written. I won't give away the details yet because we are still in the process of writing the musical, but it should be an exciting summer project. These sorts of artistic projects, much like summer research, are great to work on during the summer because there is so much uninterrupted time to focus on writing. Lots of students also intern with local artistic organizations in Tacoma or Seattle – museums, theaters, music organizations, etc. Internships are not limited to artistic organizations, of course, and many corporations look to hire undergraduate interns during the summer. There are many opportunities for paid internships in any area if you look hard enough, and the career services resources at Puget Sound are great for helping students find internships.
In addition to planning for summer internships and projects, the University of Puget Sound's Fellowships Office helps students plan further ahead for post-graduate fellowships such as Fulbright, Watson, and Truman fellowships. Because many applications are due to the Fellowships Office in the fall and winter, students make appointments in the spring with the Fellowships Office to plan to research and prepare for various postgraduate fellowships. And, yes, UPS has an entire office devoted to assisting students in finding and qualifying for post-grad fellowships.
That's all for now – planning ahead for summer is exciting, but there is still a lot left to do before the end of the school year (which is amazingly only six weeks away – this year has gone fast!), including rehearsing for a senior theatre thesis festival play, writing and researching papers, practicing for piano lessons, meeting with advisors to schedule classes, and writing applications for jobs and club positions for next year.