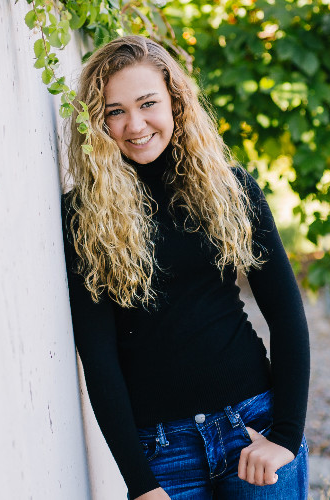 McKenna Ehrmantraut '21 once dreamed of becoming an Olympic Swimmer. And though she still swims for Puget Sound, McKenna has set aside her gold-medal aspirations to pursue writing. Now a double major in English and Communications, McKenna found the perfect opportunity to combine writing with swimming…working as a Journalism Intern for Swimming World Magazine.
CES: What does your internship entail?
ME:  My main job is to produce articles that are timely and relevant to the swimming world (swimmers, coaches, parents and fans). I've written about a wide range of topics—from new research on breathing techniques, to swim meet coverage of the Special Olympics, to tips for vegetarian swimmers, to Olympians and their pets.
In addition to writing, I have improved my interview and research skills, learned how to navigate the website we use to publish articles (which includes pictures, tags, urls, etc.), and received an overview of how social media plays into journalism. Overall, this internship has shown me what it's like to be a real journalist.
CES: What is a typical day like?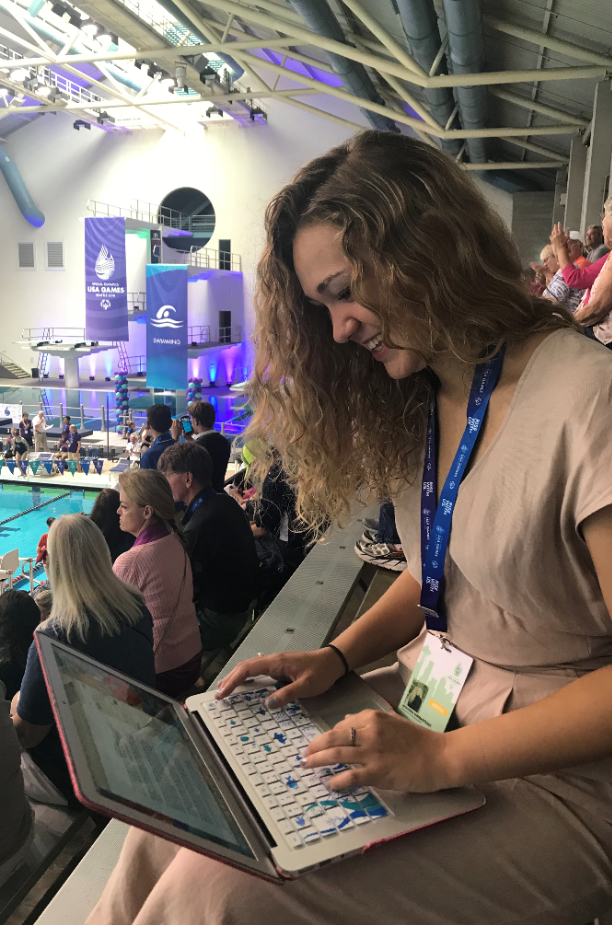 ME: All of my days look slightly different. On average, I'm writing one article every two weeks. I mainly work from home, communicating with my boss/editor and other interns via email about upcoming article ideas, and then I turn to finding the information I need to begin typing up my first draft. Some of my articles include interviews, which I do either by phone or by going to a swim meet to both watch and interview athletes from the deck. When my articles are finalized, I also have to find photos and apply the right keywords so they can be found on search engines before sending them to my editor.
CES:  What have you most enjoyed about the experience?
ME: Before this internship I stuck to creative writing and school assignments, but as a journalist I've had to branch out of my comfort zone to a variety of different article styles. This internship has helped me advance my writing skills, and connect to new styles of professional writing.
CES: What was most challenging about the experience?
ME: Interviewing people has been one of my biggest challenges. I've always been able to put my words into writing, but when it comes to talking to strangers, I get all flustered and forget half of the things I'm suppose to be saying. Thankfully, with practice, I've improved my interviewing skills. I find that sitting down with a pen and paper to write all of my questions for an interview always helps. Be prepared!
CES: What advice do you have for Logger students who are interested in this type of work?
ME: Let the words flow. There are stories out there just waiting to be written. We all bring a different voice to topics—and someone wants to hear that voice. Share your stories on blogs, or to your friends and professors. You can even add a line from a poem to an Instagram post. The more you get your writing out there, the more likely it will be found by the right person. I was shocked at how far some of my stories spread just from shares and re-posts and social media shout-outs!
Want to talk about how you might combine your passions in an internship or part-time job? Make an appointment to meet with a CES career advisor! 253.879.3161
Photos provided by McKenna Ehrmantraut
© 2019 Career and Employment Services, University of Puget Sound