By Jennifer Allen-Ayres, CES Career Advisor
Another semester has flown by, and here we are on the cusp of Winter Break! Cozy up to a hot cup of cocoa and consider a few suggestions from CES on how to make the most of the coming weeks.
Talk with people you know—friends, family, or others—about your classes, major, and career fields that interest you. Discuss your summer or post-graduation plans. Sharing your dreams and goals while away from campus is a meaningful way to make connections and better understand possible career paths.
Explore career path possibilities by taking a quick online assessment in CareerCruising. Both the MatchMaker and Career Selector assessments connect your interests with specific career fields.
Update your resume and LinkedIn profile. Have family or friends give you feedback, and visit CES for a critique when you return to campus.
Search for internships and jobs in InternshipLink and LoggerJobs. Whether you're hoping to find a summer internship or part-time work off campus in the spring, these resources are tailored specifically to you and offer over 2500 worthwhile opportunities.
Set up an informational interview to learn more about an employer, to find out about a specific career, or to gain advice from an experienced professional. You can use the ASK Network or LinkedIn to find alumni or other possible contacts, although reaching out to someone you already know is a great way to start.
Have a great winter break, and remember that CES is here for you. We're open throughout much of the break and would love to chat over that cup of hot cocoa. Seriously. Bring your mug—we'll supply the cocoa!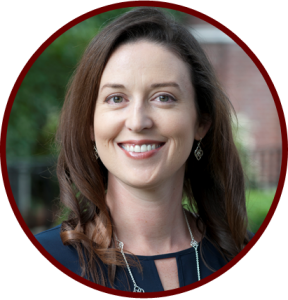 Jennifer Allen-Ayres, CES Career Advisor: "When I was a kid, I dreamed of being an Olympic gymnast… then a writer… then an architect… then a microbiologist… then an astronaut. I even went to Space Camp as a teenager. There have always been so many exciting possibilities—perhaps this is partly why I love being a career advisor!"
Photo Credits: Jennifer's head shot, Ross Mulhausen; cocoa, themetapicture.com
© 2014 Career and Employment Services, University of Puget Sound