By Jennifer Allen-Ayres, CES Career Advisor
Do your career plans include moving to another US city?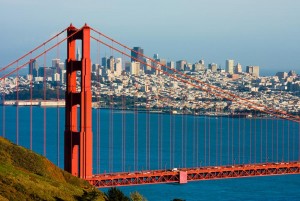 When I ask students who plan to move how they'll research prospective employers, most reply, "I'll do a Google Search."
Google searches are a good way to get started, but there's a more efficient and just as convenient resource for researching organizations and industries—Business Lists.
Often referred to as the "Book of Lists," these publications are available both online and in print, and compile lists of industries and employers in 40 metropolitan regions.
Whether you want to work in a nonprofit in Miami, intern in Denver, find a music gig in Austin, or begin your publishing career in Boston, consult the Book of Lists. With industries including Game Developers, Public Relations Firms, Life Science, and Biotechnology Companies, there's something for every career interest.
Here are a few reasons to give it a go…
Make your search for future employers faster and easier. Browse organizations which are already organized by size, industry, etc. Listings include descriptions, contact info, number of employees, and services or products offered.
Learn details about employers that might not be available elsewhere. Want to work for a business owned and operated by women? Looking for an organization that is growing fast and offers great potential? Each region's compilation includes unique categories* that reveal interesting information about individual employers.
Find a specific person to contact for each organization listed. When contacting an employer about a prospective job, it's always helpful to have a real person to reach out to. The likelihood you'll receive a helpful response goes up considerably.
Get a snapshot of local economies. Gain a more informed perspective on an area by knowing what industries are prevalent and which employers are recognized as the best places to work.
It's free! As one of the exclusive resources offered by CES, Puget Sound students can use both the print and electronic versions with no cost.
*Categories include Best Places to Work, Fastest-Growing Companies, GLBT-Owned Businesses, Healthiest Employers, Minority-Owned Businesses, Women-Owned Businesses, and many others.
I encourage you to visit CES in Howarth 101 to flip through the print version of select Business Lists, and to search the full suite of current publications online—located among the CES Exclusive Resources.
Whether you're seeking jobs and internships in the Puget Sound region or far beyond, the Book of Lists is a valuable resource for identifying potential employers in your desired location!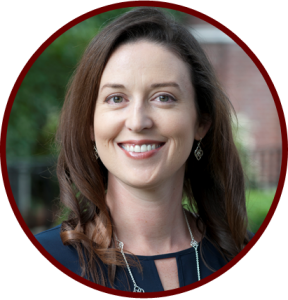 Jennifer Allen-Ayres, CES Career Advisor: "When I was a kid, I dreamed of being an Olympic gymnast…then a writer…then an architect…then a microbiologist…then an astronaut. I even went to Space Camp as a teenager. There have always been so many exciting possibilities—perhaps this is partly why I love being a career advisor!"
Photo Credits: Jennifer's head shot, Ross Mulhausen; Book of Lists cover, Business Journal for Southwest Montana; Golden Gate, Wikipedia via Creative Commons
© 2015 Career and Employment Services, University of Puget Sound