By Miriam Cook '14
Student A: Hey, are you going to the Career Fair next week?
Student B: Nah. They only hire business and computer science majors.
Miriam Cook '14, wearing a cape: MYTHBUSTERS! Not true!
The Career Fair—happening on February 20 in Marshall Hall—is bringing in employers with positions to fit all degree types and skill sets.
As a Spanish and History major who likes to talk a lot, I don't envision my future professional life as days filled with the sound of typing and occasional breaks to spin around in a swivel chair.
I imagine interacting with many people in lots of different roles and settings. And I look forward to being challenged. So I'm excited to introduce you to a few Career Fair organizations who offer hands-on opportunities:
Capitol Hill is coming to campus, sort of. Congressman Denny Heck is looking for interns in both his Washington DC and Washington State offices.
These internships include research, attending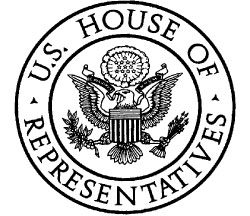 hearings and briefings, community outreach, and office work both in the district and on the hill.
Working for Congressman Heck is a great opportunity to test the waters of the political world and become an expert in the issues facing Washington's 10th Congressional District.
If the sound of this opportunity makes you wrinkle your nose and bring the mouse closer and closer to the little "x" at the top of the screen, just stop. Keep reading! There's more…
We live in such a diverse and stratified city, yet it's easy to forget that fact, living in Tacoma's North End. Within Tacoma there are many nonprofit organizations that work to support specific populations. Some of them are coming to the Fair and are looking for dedicated students to join their teams.
The following two organizations are recruiting for full-time AmeriCorps positions…
Northwest Leadership Foundation is located just 2 miles off campus. Their programs seek to inspire leadership and social development within Tacoma to strengthen the social fabric of the city.
NWLF offers eight programs geared towards tutoring Latino youth, offering urban leadership full-ride scholarships to students, creating sustainable school gardens for low income communities, and implementing service-learning programs.
Similarly, Rebuilding Together South Sound works with low-income homeowners to repair and rebuild their homes at no cost.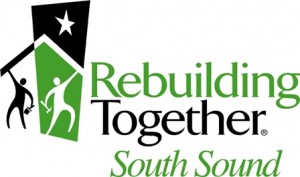 This organization has a number of programs and events with the hopes of engaging the greater community in service and leaving a tangible, lasting impact.
Rebuilding Day brings the community together to go construction-crazy once a year, while their year-round program addresses repairs as they become necessary.
Maybe running around legislative offices or working to inspire social and community development in Tacoma still doesn't fit your image of the professional life to come. Maybe you want to write your way into a job and find your niche within a small company run by an alumna…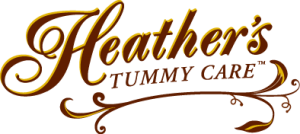 Heather's Tummy Care, run by Heather Van Vorous '92, creates organic products and services for individuals suffering from Irritable Bowel Syndrome (IBS). They're well-known for their tummy teas full of herbal goodness.
This small company handles all aspects of their business from package design to packing and shipping, sales to customer service, and more—all in-house—which means, as Heather says, "you can create a career in almost any field here if you are a good writer, if you listen, and you pay attention to detail."
So if you're ready to get down to business—even if you're not a business major—these four employers offer great hands-on opportunities to work within the heart of their organizations!
One final myth to bust…"Advanced registration is required for students to attend the Career Fair." Nope. Just show up at the Fair with your Puget Sound ID in hand. But! You can speed your entry if you sign up in advance for a pre-printed Career Fair nametag!
© 2014 Career and Employment Services, University of Puget Sound
Logos provided by each organization
Office Chair image by Mecca Ibrahim