By Sarah Balaz '14 & Jessie Sayre '16
Social media has taken over not only our personal lives but now also our professional lives with LinkedIn.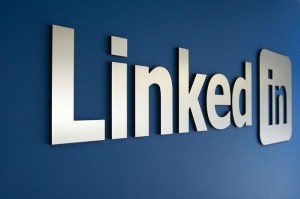 LinkedIn, (which I'm sure many of you have heard about at this point) is a social networking website for both upcoming and current business professionals—it's Facebook for professionals.
The site allows you to list all of your career data and experience as well as career goals and interests. You can connect with people in fields that interest you; and some organizations even post jobs and internships through LinkedIn!
As with any social networking site, your profile photo is key. If you don't have a professional-looking picture, it's time for you to get one. Picture with your parents or friends? Not good. Or even more awkward—one where you cropped out your parents or friends? That's got to go.
Luckily, CES is sponsoring a LinkedIn photo booth during the Career Fair so you can get your LinkedIn profile looking picture perfect!
I've spent so much time looking through my camera roll going "nope, no, no, nuhuh, oh goodness no," trying to find something that says "hey, I'm a really great worker and you'd be dumb not to hire me!" That is why I am STOKED for the Career Fair LinkedIn photo booth.
Picture it: All these employers coming to campus to look solely at Puget Sound students—I am obviously gonna look my best. Suit immaculate…hair perfectly coiffed. What better time to take a LinkedIn photo?
CES is here to help you broadcast the best you! Not only will the photo booth ensure you get your LinkedIn profile looking snazzy, but Career Advisors can also help you set up and manage your LinkedIn profile to get the most benefit from it!
© 2014 Career and Employment Services, University of Puget Sound