By Christy Kondo '15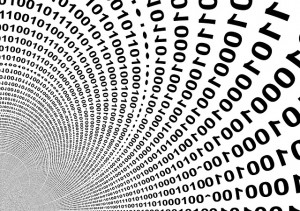 Our interconnected world relies on technology that we use every day without thinking. We're more likely to get our morning news from social media or online news than a newspaper, we send more text messages and emails than we send letters via the postal service, and when we have a question, the answer is often just a quick Google search away.
Technology is more than just programming and infrastructure—even for people not studying Computer Science, the tech industry is filled with job opportunities in a wide variety of roles.

Attend the Career Fair on February 20 from 4:30-6:30 in Marshall Hall, to meet up with some tech companies that are actively recruiting Puget Sound students!
Ever taken an online survey? Chances are you've used SurveyMonkey, the world's largest survey company. With more than two million survey responses gathered every day, they handle massive amounts of data for everyone from the largest Fortune 500 companies to academic researchers.
While SurveyMonkey is a tech company with engineering jobs available, they're eagerly seeking liberal arts students with strong writing skills to fill customer engagement roles, including Spanish speakers. Plus, they provide some great benefits, like paying for bicycle repair and maintenance so you can bike to work!

Zones, an IT solutions company, collaborates with clients to create custom technology solutions to suit their individual needs. They're currently recruiting people with a passion for technology to join their sales team.
Headquartered in nearby Auburn, Washington and with offices in Portland, Los Angeles, Dallas, Chicago and Toronto, Zones was ranked as a top workplace in by the Oregonian!
Slalom Consulting is a technology consulting firm looking both for software engineers and others to fill various roles.
Focusing on local teams backed by national infrastructural support, they pride themselves on offering flexible solutions to their clients. Slalom also places a strong emphasis on giving back to local communities via charity and volunteering efforts.
Last, but definitely not least, one of the giants of the tech industry will be coming to the Career Fair. If you're thinking about a career in the tech industry, at some point you've probably dreamed of working for Google.
Google has a wide array of fascinating projects from their search engine to YouTube to Google Glass. With offices all over the world and incredible company perks, this is definitely an employer you'll want to connect with at the Career Fair.
So, are you "tech-cited" to attend the Fair now? It's approaching quicker than you think! With the Fair less than two weeks away, it's time to start getting prepared…
Not sure where to begin? Career and Employment Services is hosting two Career Fair prep sessions—February 12 and February 19 at 3 p.m. in Howarth 101. We'll offer both low tech and high tech tips to help you make the most of your Fair experience!
© 2014 Career and Employment Services, University of Puget Sound
Logos provided by each organization
Binary image by geralt