1888: General Conference Journal
Author/Editor: Reverend David S. Monroe, D.D.
The university incorporated in Tacoma in 1888.  The first Board of Trustees was selected by the Methodist Episcopal Church and so it seemed fitting that our first book should reflect our historic origins.  It is quite possible that our founding fathers would of referred to this book and others like it. Thumb through the pages and you will get an idea on what was on the mind of the Church at the time.  For example, on page 456, there is an account of the report of the Committee on Temperance and the Prohibition of the Liquor Traffic.  The Address of the Bishops provides advice and moral guidance.  The list of delegates spans the globe from across the United States to Norway, Sweden, Switzerland, Bengal, and South India.  David G. Le Sourd is listed as the Puget Sound area minister.  Read about Le Sourd in Chuck Luce's book:  An Itinerant's Career. The memoir provides a glimpse into the life of the man who helped plan what would become the University of Puget Sound and can be found in our library stacks: call number:  BX8495.L67 2010.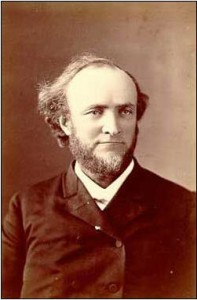 Bishop Charles H. Fowler revealed his dream of a Methodist university in the Puget Sound region at the Annual Conference of the Methodist Episcopal Church.  Learn more about our history by reading: The University Time Line.