The University of Puget Sound has a countless number of artistic, academic, and athletic events going on all the time, which means that there is always something to do at Puget Sound. Between the music department's orchestra, band, jazz, choir, and opera concerts and performances; the theatre department's four main theatre events; Student Theatre's various performances; exhibits at the on-campus art museum, Kittredge Gallery; several departmental research talks; and year-round sports events, there is plenty to do on-campus in terms of student life.
Of course, Puget Sound is also situated in a great area for arts and cultural events, and I thought I would talk today about the many off-campus performances, exhibits, and opportunities. While concerts, art exhibits, and other cultural events abound, I will focus on theatre in the Pacific Northwest since I have been seeing a lot of off-campus theatre lately.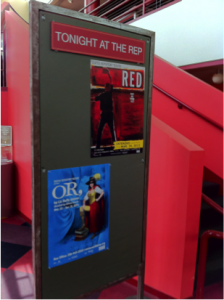 There are many great theatres thirty minutes to an hour from campus. The Seattle Center is home to multiple theatres, including the Intiman Theatre (which will reopen this summer), Seattle Children's Theatre, and perhaps the most well-known Seattle theatre, Seattle Repertory Theatre. Plus, the ACT theatre is only a few blocks away – that's right, the Seattle Center houses not only the Space Needle, but also lots of theatre.
Seattle Repertory Theatre (or Seattle Rep) just finished playing Red, a tony-winning play about artist Mark Rothko, known for painting canvases covered in red. The play presents a fascinating look at the relationship between past and present, artist and businessperson, and the challenges of creating and maintaining an original artistic voice, all seen through the lens of Rothko's interactions with his painting assistant. The New York Times describes it as, "a combative Socratic dialogue between teacher and pupil, a master class of questions and answers about the methods and purpose of Rothko's art."  Although I did not get a chance to see the Seattle Rep production, I did see the play in Portland at Portland Center Stage, and it was one of the best plays I have seen recently (more about that later). It closed this weekend at Seattle Rep, but up next is what should be another great play, Clybourne Park.
Also located a short distance from Puget Sound is the Village Theatre in Issaquah, Washington. In addition to performing five mainstage shows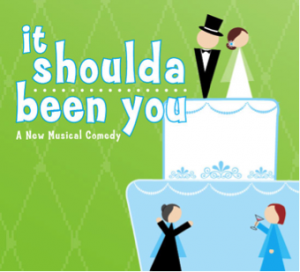 per year, the theatre is known for developing original musical theatre in its Village Originals "Festival of New Musicals." The Village Theatre produced and developed the short musical, Feeling Electric, which became the Pulitzer-Prize winning Broadway musical, Next to Normal. The Village Theatre also produced and developed the Broadway musical, Million Dollar Quartet. It Shoulda Been You, currently playing at the Village Theatre, is eying a potential Broadway run in 2012. The Village Theatre is a great place to see some of the newest musicals that have the potential to make it to Broadway, and it is conveniently located less than 30 minutes from Puget Sound!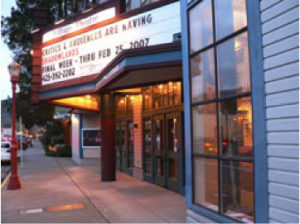 If you are willing to venture a bit further from campus, Portland, Oregon, just two and a half hours from campus, is home to an exceptional theatre scene. The two main equity houses in Portland are Artist's Repertory Theatre and Portland Center Stage.
I had the opportunity to see plays at both theatres over spring break and I was thoroughly impressed. Portland Center Stage's performance of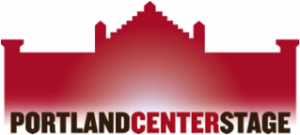 Red was masterfully produced. The two actors completely embodied their characters (quite a feat, too, for the actor playing world-famous artist Mark Rothko). The set was extremely well-designed and dynamic, depicting Rothko's studio and his abstract art, but ultimately and tellingly placing the imaginary canvas that Rothko observed and developed across the proscenium, at the interface between actor and audience, artist and viewer.
At Artist's Repertory Theatre, I had the chance to see Race and Circle Mirror Transformation. Race is a play by David Mamet that examines racial issues in the court system. Mamet has a way of taking challenging issues and bringing them, literally, center stage, and he accomplished it to great effect with this piece. The cast was an exceptional small ensemble, and their fast-paced, impassioned performances kept me enthralled the whole time. Circle Mirror Transformation, a quirky comedy about an acting class that quickly grows very personal, was also a fun and well-performed piece. The acting was consistently impressive, the direction was great, and the play's minimalist set worked quite well. Having done almost all of the acting exercises that the characters perform in the show at one point or another, I could certainly relate! Artists Rep will also be producing Next to Normal to close off their season, making it one of the first regional theatres to obtain the rights to the musical and which I look forward to seeing.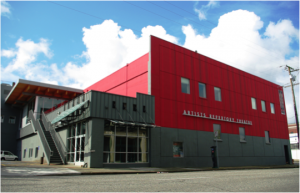 There is certainly no shortage of exceptional off-campus theatre in the Pacific Northwest. I've only mentioned a few of the larger theatres, too – there's a huge variety of theatres all over Seattle and Portland that present all types of theatre. The one drawback to theatre is that it can be expensive, especially at the bigger houses, but many theatres offer generous student discounts and ushering gets you in to most shows for free.