Did you know that we haven't held a 2-day career fair since the recession? Employers have been reaching out to connect with Puget Sound students in numbers that have caused CES to increase career fairs per year from two to five! The demand for liberal arts students is high–don't let anyone tell you otherwise.
I'm excited for you to meet the employers we have participating for the 2017 fall fairs. Here are a few highlights:
STEM Career Fair| Wednesday, Nov. 1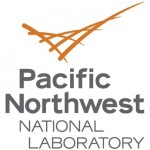 Pacific Northwest National Laboratory (PNNL)
Hiring for: internships and full-time career opportunities
About: "Powered by the creativity and innovation of 4,300 exceptional scientists, engineers and support professionals, the U.S. Department of Energy's Pacific Northwest National Laboratory is advancing the frontiers of science and addressing some of the most challenging problems in energy, the environment and national security."
So here's the deal: PNNL hires all STEM disciplines for paid summer internships where you get to work on cool projects for the Department of Energy. They also have programs for Computer Science, Business, and Econ majors!

U.S. Geological Survey (USGS)
Hiring for: internships, part-time, and full-time opportunities
About: "The United States Geological Survey's mission is to quantify and qualify America's natural resources. Here in Tacoma, The Washington Water science Center (WSC) is focused on the watersheds in Washington and Eastern Oregon. The WSC is interested in the amount of water and what is in it."
So here's the deal: The local USGS office reached out to CES to attend the STEM Career Fair because they want to meet "the future of the local science community." They were recently asked to respond to the efforts in rebuilding the coastal regions effected by the 2017 hurricane season, and want Puget Sound students to be involved!
Check out the full list of STEM Career Fair participants.
All Industries Career Fair | Thursday, Nov. 2
City of Seattle
Hiring for: internships, part-time, and full-time opportunities
About: "You might be surprised by the variety and range of opportunities that are available at the City of Seattle. With over 1,200 job titles in 24 different departments, from the Office of Immigrant and Refugees Affairs or the Office of Arts & Culture to the Public Utilities and Department of Transportation. Our positions range from seasonal work at the City's parks and recreation facilities to skilled trade workers, accounting, communications and information technology professionals, and middle and senior-level management. Whatever your line of work, we hope you consider the City of Seattle in your job search. We likely have the opportunity for you."
So here's the deal: There are so. many. opportunities at the City of Seattle. So many. Nerdwallet counted them as top internship site in 2015, too!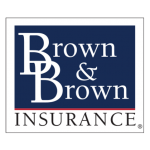 Brown & Brown
Hiring for: internships and full-time opportunities
About: "Brown & Brown—Tacoma is a firm of talented insurance professionals and has been a Northwest company since 1888. (As long as Puget Sound!) Though a national company, we have a decentralized approach with each branch having broad authority in how the operation is managed, leading to an entrepreneurial spirit of creativity and innovation. With Brown & Brown you get the advantages of scale and the collective wisdom that comes with a national company but authority and decisions that are made at a local level right here in your community."
So here's the deal: I visited Brown & Brown this summer and spoke with a Puget Sound grad who was interning there (an English major, BTW). She had such great things to say about the organization and the people, while I was impressed that the organization found a way to capitalize on her writing talent. I was also impressed by their office space and their love of cheetahs, the company mascot.
Check out the full list of All Industries Career Fair Participants.
Excited yet? Attend the Career Fair Prep session on Wednesday, Oct. 25, 2017 to have professional recruiters review your resume and LinkedIn profile, and offer tips on how to make a great first impression. Plus, you can have a professional LinkedIn head shot take, and get advice on what to wear to the fair. 6—8 p.m. in Howarth 101 **RSVP for a 30-minute time slot via LoggerJobs**
© 2017 Career and Employment Services, University of Puget Sound
Save
Save
Save
Save
Save
Save