Asian countries like Korea are the most common locations for teaching English abroad.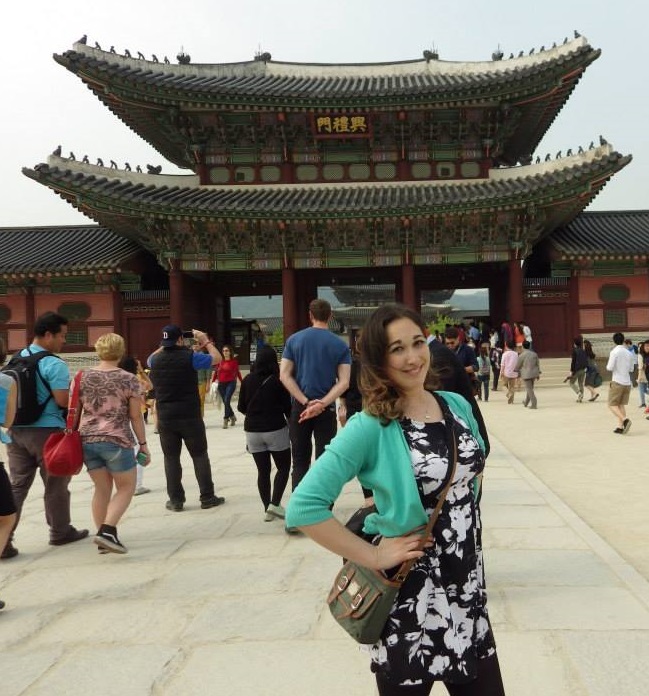 Alumna Becca Zavala '13 shares her experience teaching in South Korea, first through the English Program in Korea (EPIK) program—affiliated with the Korean Ministry of Education—and then through a local recruiter.
CES: Where did you teach?
Becca: I began teaching in Busan, South Korea in February 2014 through the EPIK hiring program for public schools in Korea.
After my first year I was hired privately by a specialized math and science high school in the Busan area.
CES: How did you choose the EPIK program?
Becca: When I first was looking at programs, I was overwhelmed by all the different programs, recruiters and academies that exist in Korea.
I settled on the government-run EPIK program because I knew that it was a more stable and secure job (in terms of getting paid on time and the school abiding by the contract). I contacted several former teachers through this hiring program and heard many positive reviews of the interview and pre-departure process as well as actual teaching experience with the individual schools.
After my first year with EPIK, I went through a local recruiter and job-posting board to find my current teaching position at a public high school which hires foreign English teachers outside the EPIK program.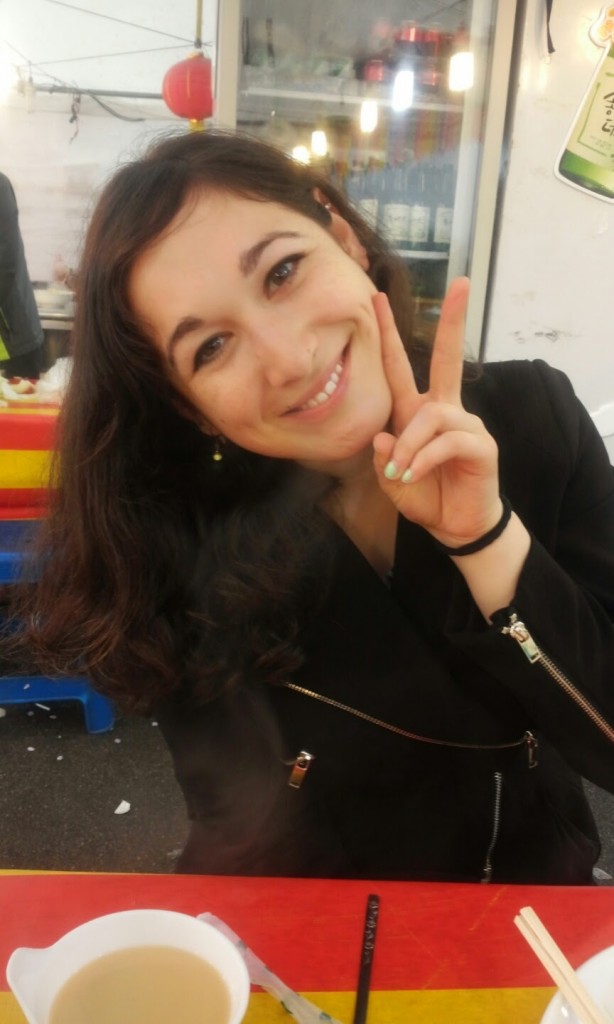 CES: What is a typical day like?
Becca: The day starts early so that I can catch a train to work, which begins at 8:30 a.m.
I teach about 4 classes a day and have plenty of time for lesson preparation. I teach two grades—the equivalent of Sophomores and Juniors in the American system. I prepare my lessons and teach during the work day, which ends around 4 or 5 p.m. Some students come to me for extra help on their other English classes, or preparation for university applications.
Most teachers at public schools have a Korean co-teacher, but I teach alone. It gives me great experience and full control of my classroom. I am in charge of grades, curriculum building and discipline. I use a textbook (that I helped choose) for the Sophomores and I design my own lessons for the Juniors.
After work I usually come home and go to the gym. Some nights I meet friends for dinner in the downtown area of the city and on weekends I like to take day trips to other cities, or go to festivals to make the most of my experience in Korea!
CES: What have you most enjoyed about your experience?
Becca: One of the best things about my experience so far is opening my student's eyes to new ideas and ways of life. They learn a lot about the English language in order to pass a test, but they don't initially understand what they can do with the language, where they can go in the world, or about global issues beyond Korea.
It's amazing to watch their progress as they overcome obstacles in speaking and listening and become interested in something they never knew existed before.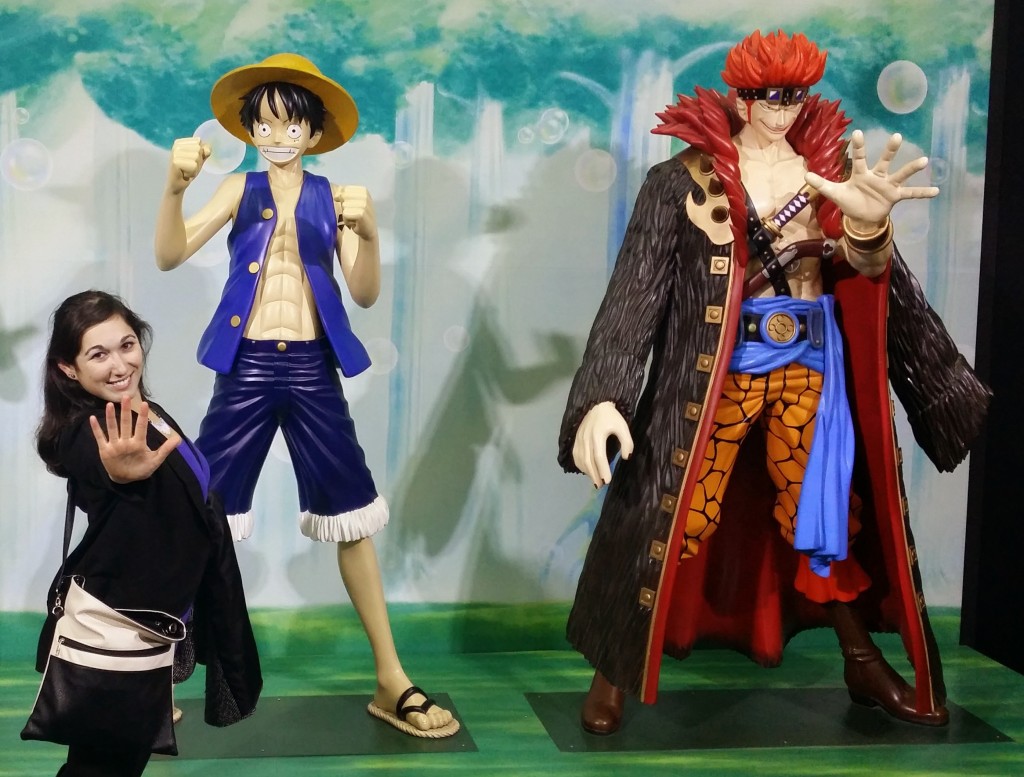 CES: What have you found to be most challenging?
Becca: The biggest challenge has been trying to overcome cultural differences in the workplace. The Korean system is very different from the American system and it can be difficult to understand what is the right thing to do in certain situations.
However, the best way to cope with this challenge is to reach out to the expat community. There are thousands of expats from all over the world that live in Korea, and there many forums and Facebook groups that are there to help you out. If you are unsure about what to do in a difficult situation, it's always good to ask other expats who have more experience for advice.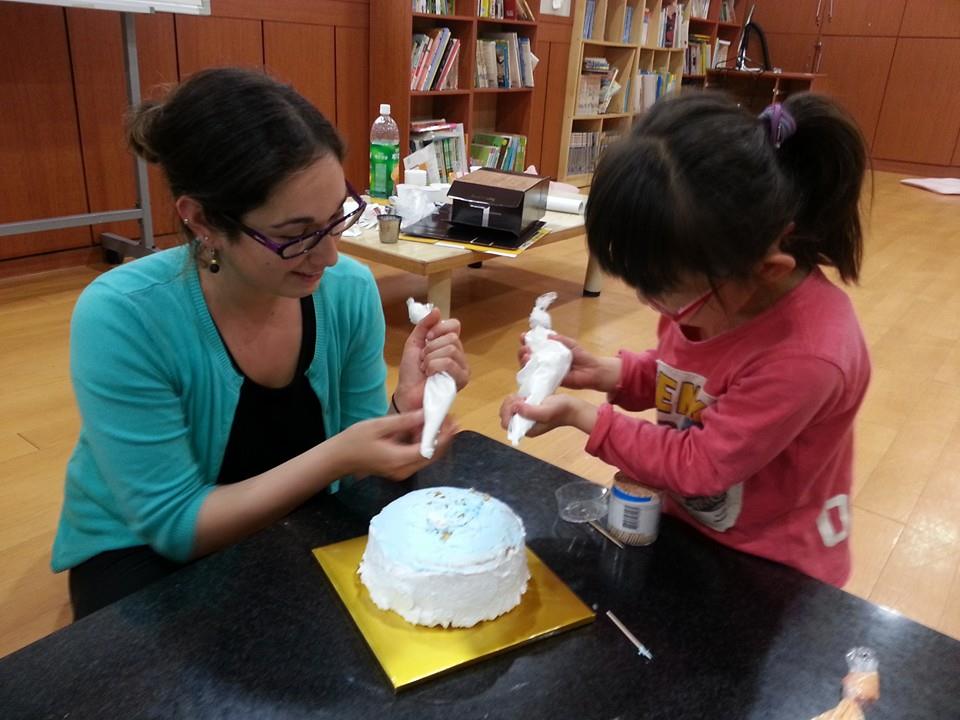 CES: What misconceptions did you have about teaching abroad before you left?
Becca: A big misconception that I had was that I would be able to make a huge difference in the students' lives, be in charge of all my own lessons and that I would be able to teach as I wanted.
Unfortunately, that was not the case. At my first job, through the EPIK program, I had a Korean co-teacher, who I really enjoyed working with, but she did most of the planning. I felt like I was just there as decoration and for pronunciation help.
I enjoyed the students, but I only saw them once a week and so it was hard to get to know them more personally. Especially at a public elementary school where I had more than a hundred students and they were very shy to speak English in general. However, I did manage to get to know some of them and encouraged them as much as possible to continue speaking and practicing English.
I also did not account for the Korean school system and how strict it would be. They have a very strict textbook schedule, for all ages, so I was disappointed that I didn't get to do as many games and interactive learning techniques as I had hoped. However, my co-teacher worked with me so we could do more games together and it was a good compromise between the two of us.
CES: What advice do you have for Logger students who think they'd like to teach abroad?
Becca: I highly encourage it! Teaching is a great way to really get to know the culture, both the good and bad points.
Even though there are difficulties in adjusting to a new environment, language, and anything else that comes up, I've found that my time here has been truly rewarding. It's a great way to make new friends, travel and learn more about yourself.
I'm very happy that I did this after I graduated from Puget Sound, and I hope that other post-grads who are unsure about their future path—but know that they want to see the world—consider teaching abroad!
Want to learn more about teaching abroad, and build your international competencies before setting out? Explore MyWorldAbroad, available to Puget Sound students via the password-protected page, pugetsound.edu/cesresources.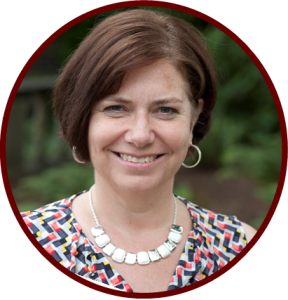 Sue Dahlin, CES Employer Relations Manager: Sue manages on-campus recruiting and builds relationships with organizations who want to hire Loggers. She loves brainstorming with students about potential employers related to their interests. When not deeply immersed in LinkedIn—researching new employers—you'll find Sue out running in the Tacoma area.
Photo Credits | Korea images: courtesy of Becca Zavala; Sue's head shot: Ross Mulhausen
© 2016 Career and Employment Services, University of Puget Sound
Save