By Jennifer Allen-Ayres, CES Career Advisor
On October 9, CES is hosting ASK Night 2014—an ideal opportunity to visit with alumni and polish your networking skills in a Logger-friendly environment.
ASK stands for
Alumni Sharing Knowledge, and the network has over 2800 Puget Sound alumni who want to interact with you.
Want to learn about prospective career fields, discuss the value of a liberal arts degree, or ask for advice about life after Puget Sound? Would you like to finesse your networking skills to convey a more polished professional image? If so, then this is the event for you!
This year alumni will attend who work at Fred Hutchinson Cancer Research Center, Amazon, UW, Boeing, Microsoft, Multicare, EnviroIssues, Travel Tacoma, Peace Corps, and many other organizations.
Come meet and learn from an amazingly diverse group of individuals which includes software engineers, CEOs, entrepreneurs, physical therapists, band leaders, analysts, mental health counselors, physicians, financial planners, attorneys, researchers, consultants, and more.
See the full list of ASK Night alumni, and read additional tips on the ASK Night event page.
ASK Night begins at 7 p.m. in Wheelock Student Center. Students can drop by to visit with alumni any time between 7 and 8:30 p.m. Alumni will be stationed at bistro tables throughout Marshall Hall to facilitate student-alumni connections.

Take this opportunity to:
Make contacts with professionals in a wide variety of careers.
Hear what others have done with their liberal arts education.
Practice networking skills with a Logger-friendly audience.
Connect with and seek advice from alumni. They've been where you are now, and they're interested in where you're headed.
All classes and majors are encouraged to attend! CES staff members will be available at the event, so if you have any questions or concerns, we'll be there to help out. Remember to bring your Logger school ID card to speed up registration.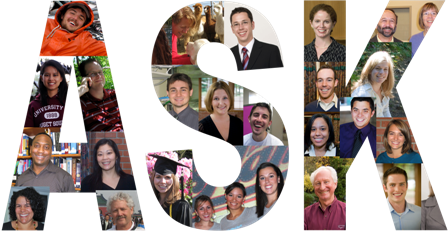 You can access the ASK Network any time by logging into Cascade, selecting Career and Employment Services, and clicking on the ASK Network.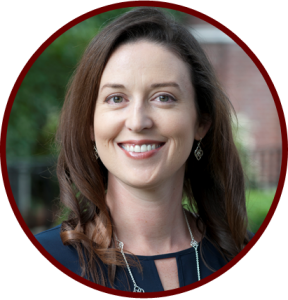 Jennifer Allen-Ayres, CES Career Advisor: "When I was a kid, I dreamed of being an Olympic gymnast… then a writer… then an architect… then a microbiologist… then an astronaut. I even went to Space Camp as a teenager. There have always been so many exciting possibilities—perhaps this is partly why I love being a career advisor!"
Photo Credit: Ross Mulhausen, Kris Hay
© 2014 Career and Employment Services, University of Puget Sound