By Christy Kondo '15
It's easy to get overwhelmed thinking about the future. With so many options ahead of you, how can you choose which way to go?
Sometimes help along our career path arises from unexpected sources, and opportunities can come from places we might not think to check. Assessing your past experiences is one way to help uncover these opportunities.
So how can past become progress?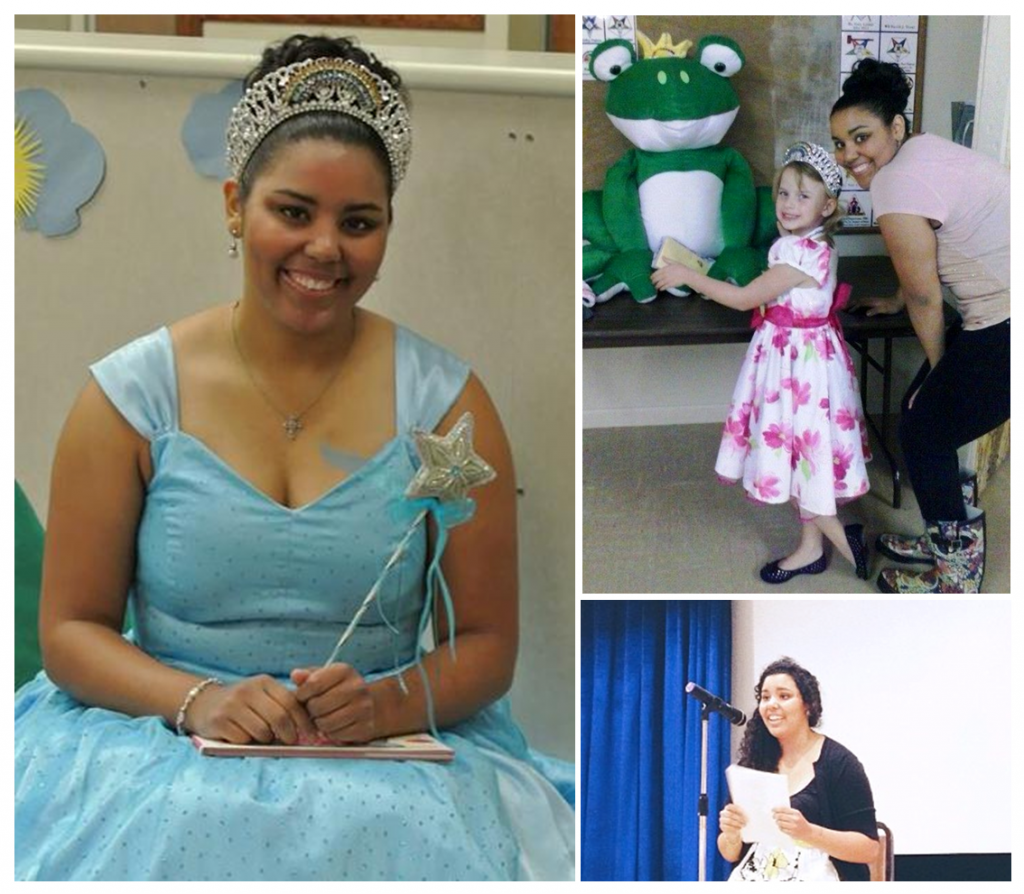 Rachel Askew '16 has found a way to turn something from her childhood into an opportunity to grow and develop professionally…
CES: Please tell us about the organization and your role there.
RA: The organization I have the pleasure of working with is the International Order of the Rainbow for Girls in Washington and Idaho, a non-profit leadership and service organization for girls. My title this year is Grand Worthy Advisor and my role is jurisdictional president. This means I am essentially the face of the organization in our region along with my executive officer.
CES: Grand Worthy Advisor! Cool. How did that happen?
RA: I've been a member of Rainbow since I was eleven years old and have held a variety of local and state-wide positions; most notably last year in leadership programming. This gave me the opportunity to apply and run for the elected position of Grand Worthy Advisor. Which, you guessed it, I won.
CES: What does your role entail?
RA: My role entails quite a bit. In fact, it looks like I have four jobs going on at once, and I cannot disagree.
Not only do I act as the face of the organization, which means traveling and networking with other organizations and companies. But I also act as a mentor to a core of 30 regional officers, setting goals for them in the fields of leadership, mentorship, communication, and service.
I also set goals for our over 30 chapters in both Washington and Idaho, all of whom I've visited this semester; in addition to making 13 large county visits. I write blog posts, newsletter articles, and weekly email notes for and on behalf of this jurisdiction.
Most frequently I am found on my computer responding to a lump sum of emails nose high. But I also get out enough, as in my travels I have the privilege of memorizing a new 2-minute speech for every event I attend (which equates to well over 45 this semester).
CES: What are you learning in this role?
RA: I am learning an incredible amount. I began growing as a speaker both with individuals and in large group settings. I've also developed a great ability to work and communicate with people of all ages, from 11-year-old members to 95-year-old sponsors and everywhere in between. This presidency has given me opportunities to grow in the number of hours I need to sleep at night indeed, but every hour is worth it.
CES: How has your role helped you with your career goals?
RA: As I find myself writing a great deal in this position—which is something highly taken for granted in the big scheme of things with all the glitz and the glamor—I have completely changed my career path. I highly enjoy writing and speaking to large groups of people, so I've decided to further explore the area of writing, rhetoric, and culture in my next semester at Puget Sound.
CES: What do you most enjoy about your role?
RA: The most enjoyable part of working with this organization everyday is when people walk up to me and tell me I made a difference in their day. Whether it was putting a smile on their face with my smile, challenging them with the goals I've set, or being a mentor to their daughter, it is the people that I serve that make my job worthwhile.
CES: What do you find most challenging about your role?
RA: One of the most challenging things I've experienced this semester has been balancing my duties with school, my other job, and family and friends. It's hard to tell the people that matter to you that they're important when what you know is important in that moment is getting that paper written, or writing that speech or getting to work on time.
However, I've also learned how to be flexible and say "Hey, I'll just repeat a speech this time" so that I can take a break to sleep or just relax with my friends and family.
CES: Anything else you want to share about your experience?
RA: The crown is a part of the job. I'm not vain.
Leadership roles such as Rachel's can be the crowning achievement of your college career, providing priceless experience, networking opportunities, and a way to use what you learn at Puget Sound outside of the classroom. 
The people you know, the activities you've participated in, and the things you love can all be utilized to help you find the next step on your journey.

© 2014 Career and Employment Services, University of Puget Sound
Photos courtesy of Rachel Askew