Did you know that CES can still help you, even after graduation? If you didn't get a chance to take advantage of our resources before final exams, come on in and check out what we can do to help you with your job search! Here's a few of the ways we can help:
Regional Job Search Strategy
The first question I usually ask a student who comes in with job search questions is "Where do you want to be?" Location is often the first concrete thing students have settled when they start their job search, and it's a perfectly valid way to begin. If you're drawing a blank on the next step—deciding things like industry and role—an advisor can help you identify some target organizations based on your interests and skills.
Interview Technique and Practice
Are you a nervous wreck when you interview? We can help you anticipate interview questions and prepare to explain your skills and experience effectively. Schedule a practice interview and we'll give you constructive feedback on what you say, how you say it, and how you look when you say it. It's always helpful to know you have a habit of sticking "kinda" into your sentences before you go into an interview. Not sure what to wear? We'll even provide advice and feedback on appropriate attire.
Social Media Profile Reviews

Do you have a LinkedIn profile? A Twitter Account? A blog that's related to your career goals? We think it's great when students make use of all the various platforms available to showcase who they are and what they can do, and we can provide guidance to use the various tools effectively.
Not sure how you could use social media in your professional life? We can help you figure out what to use, too.
Assessing Job Offers
One sure sign that the economy is turning around is when students start having choices between employers, something we have seen more of this year. As an objective party with no personal involvement in the outcome (we're not going to feel abandoned if you choose a job 3000 miles away), we can help you pick apart offers to determine what's on the table and weigh the different options.

Pep Talks and Freak-Out Management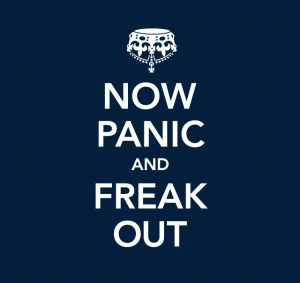 Are you hitting a wall in your job or internship search, or still wondering what you want to do with your life? Whether you feel mildly anxious or fully "freaked out," CES can help you put it all in perspective. Whether you need help developing strategies to maintain your motivation, or just a reality check, CES is here for you.
Of course, all the more well-known services are available as well: career assessments, job and internship search strategies, and resume critiques. CES will be open for appointments all summer long—just call 253.879.3161 or drop by the office in Howarth 101.
© 2012 Career and Employment Services, University of Puget Sound
Photos: Shutterstock
Save
Save