In a recent e-mail exchange with Puget Sound alumnus Randy Murch '74, he mentioned that when he approached graduation the economy was "perhaps in worse shape than it is now."
I asked him to reflect on his career and offer tips to graduates of the Class of 2011. His advice speaks for itself: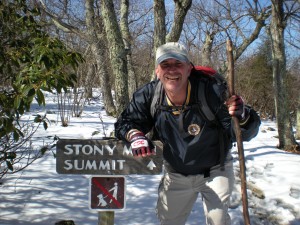 1. While you are pursuing "Plan A", always have a "Plan B" ready that you can move to quickly if "Plan A" does not work out immediately. Leverage your interests, knowledge, skills and abilities for Plan B just as you would for Plan A.
2. Sometimes, achieving "Plan A" takes longer than expected; timing and opportunity can be as important as education and personal attributes. Don't be discouraged, make the most of and bank the experience obtained while staying focused on your long-term goals.
3. Most people do not end up professionally in what they planned to do originally…
4. Often, the realities of employers, employment, and income dictate what you must undertake and be assigned to, at least for the short term. It is not always about you. Understanding, taking on and effectively meeting such challenges and responsibilities with a positive attitude in the short term can pay dividends in the long term.
5. Building and growing a professional network is crucial no matter what field you decide to pursue. Members of your network will come and go over time, and may even reappear. While those you chose to be in your network will provide value to you, you should also expect to be available to and of value to them if needed or reasonable. The best jobs very often come through professional networks, not applying through impersonal websites or mailing in applications.
CES note: Randy, along with 2500+ other Puget Sound graduates are members of the Alumni Sharing Knowledge (ASK) Network…a great place to start building and growing your professional network! Visit the Career and Employment Services (CES) link in Cascade to access ASK and a variety of other resources available exclusively to Puget Sound students.
6.  Experience matters. Don't expect to go "right to the top" immediately. Very often you must "pay your dues" and earn positions with increasingly higher pay, benefits, status and perks. You don't get these by just showing up.
7. Learn from your achievements and your mistakes. There are lessons to be learned in just about all human experiences. Properly considered, these experiences are not wasted.
8. For most, there are ups and downs in careers and professions, just as in life. Stay positive and believe in yourself.
9. To quote the American inventor Thomas Edison "Genius is one percent inspiration and ninety-nine percent perspiration." To quote the American movie mogul Samuel Goldwyn Mayer "The harder I work, the luckier I get." A strong work ethic matters in many ways and dimensions, both for you and to those who will employ and assess you.
10. Even as committed, passionate and hard-working you might be, your education and professional pursuits will benefit from the right "balance." Take time for yourself away from work, for things and experiences you enjoy, for family, for friends. If you don't, you just might burn out too early and be very disappointed with the results.
11. Most of us "mere mortals" are not and cannot be perfect. Just be the best you can be. Most of all, whatever you choose to do, realize that there will be limits to what you can and will achieve. If you have done your best, accept it and enjoy the ride. Be happy. There are many in all professions who are miserable.
Special thanks to Randy Murch '74 for his excellent advice.
© 2011 Career and Employment Services, University of Puget Sound
Photo: Randy Murch