1951: The Lost Childhood and Other Essays
Author/Editor: Graham Greene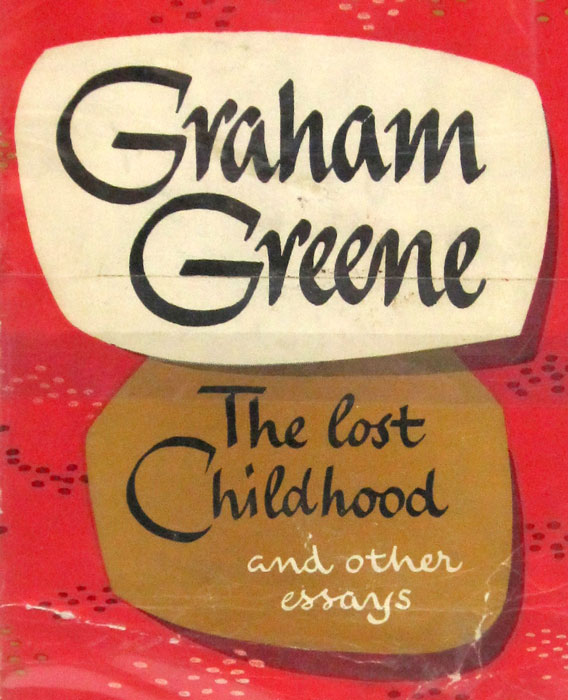 Graham Greene writes:
I remember distinctly the suddenness with which a key turned in a lock and I found I could read – not just the sentences in a reading book with the syllables coupled like railway carriages, but a real book.
This book is a  collection of essays about authors, Greene's childhood and reading. The Times Literacy Supplement wrote about the book:
The individual studies constantly please the reader with wit, stimulate with imagination, move him to admiration by their original thinking, and by the excellence of their writing.  ( Book Jacket)
Published  first in 1951, this book is an early work of non fiction of the author who went on to write such well known works as Travels with my Aunt,  Brighton Rock, and The Quiet American. Much of his work reflected his
Catholic upbringing and explored moral and social issues.  The author of more than fifty books during a sixty-year career, Graham Greene (1904–1991) unquestionably ranks among the twentieth century's great writers. His novels alone have sold more than 20 million copies and have been translated into nearly thirty languages.
Read more at the site for the Graham Green International Festival and the New York Times Reference Page on Greene.