This weekend I went on a petite backpacking trip with the "tramping" club here. "Oh yes, I'm quite keen to tramp into some hot pools for a bit of a refresher"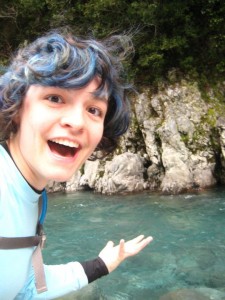 About 40 of us left around 8 in the morning, drove through Arthur's Pass, and hiked in to some hot springs. Seeing as it's winter here, the hot springs were entirely necessary. The hike in took about 5 hours, with what seemed to be 20 river crossings. The water was so clear and beautiful though, it was awesome. The woodsy parts of the hike look a lot like Oregon/Washington, minus the evergreens and plus some huge palm trees.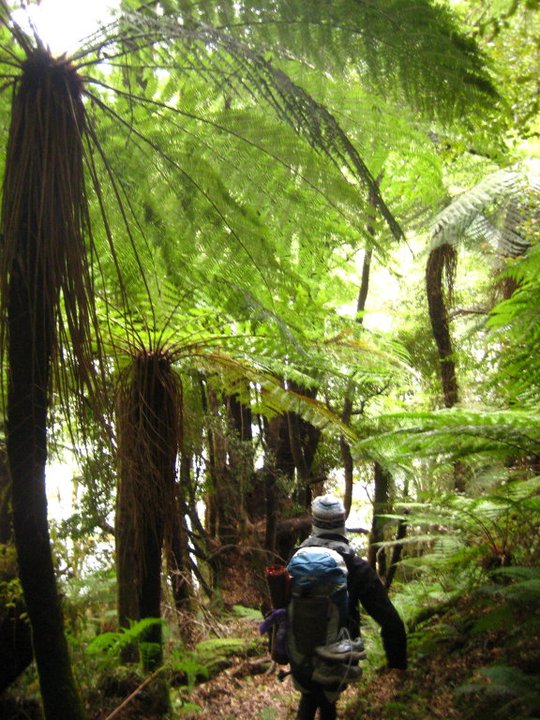 The hike in was definitely the best part, it was really pretty and there were lots of trees to climb over and rocks to jump off of and hills to climb. The hot springs were actually really really hot, and somehow we fit 40 people into a really tiny pool rather comfortably.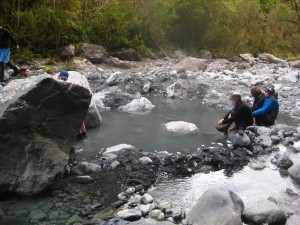 Everyone just sat and drank and talked, it was actually kind of boring but I'm glad I wasn't in Christchurch for the weekend and was legitimately far away from anyone else. But anyway…ate some of the best cardboard ramen I've ever had and passed out. The hike out was a lot easier, we just walked along the river instead of going up and down hills.
I'd had a super awkward confrontation with Judy right before I'd left and before I was really thinking about moving to Ilam because the home stay has been really slow with making friends and the last bus leaves campus at 11 and who wants to live with an older couple when they're 19. But we had a really good conversation yesterday and I think they understand me a little bit more and understand that I am completely capable of being independent. They've never had an American student before so I think I came on a little strong, but I think we'll all adjust a little better now. But Graeme will seriously talk and talk and talk and talk like a condescending wanker so he still bugs the sh*t out of me, but maybe I'll get used to it?
Meanwhile we had a very exciting Thursday last week in which we fought our way onto a bus (it was seriously like the lifeboats for the Titanic) with hundreds of other well-hydrated college students. The bus drove us to I have no idea where there was some cover band and some DJ and it was the weirdest experience of my life. I'm telling you, there was shoving, crowding, pushing, climbing, yelling to get on the bus to take us to some weird racetrack bar I think? AKA IT WAS AWESOME.
I haven't had class all week because of snow, so it has been a very strange last few days, including riding like 5 buses to find delicious woolen things only to have my debit card declined because I forgot to bring my new one. Dumb. But I will go back. Nothing will make me forget that fine merino/possum blend oatmeal-colored crew neck sweater…. But the snow was so pretty! And basically shut down the entire town. The chill was from the Antarctic, which is exciting and somewhat exotic I guess.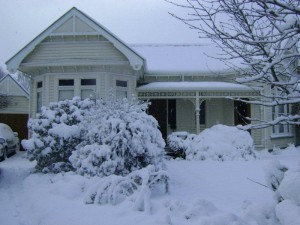 Trying to stay happy, trying to stay optimistic, I'm happy this kid's here: