At the beginning of Winter Break we discussed reflection – thoughtful consideration of fall term activities and classes. Once you complete your reflection of the past semester, it's a good time to take action: update your resume and set goals for the upcoming semester!
Create a Master Resume
A master resume is a reference for yourself—not something you'll provide to anyone in its entirety, but a compilation that you can draw relevant information from when you're applying for opportunities.
List all of your work experiences, internships, coursework, research, projects, papers, co-curricular activities (KUPS, PSO, CICE, Peer Allies, Alpha Phi, What She Said, etc.), volunteer opportunities, and skills. Keep track of when you started and ended positions, your titles, organization names, and locations of where you've worked.
Having your master resume up-to-date will save you time and panic when you're creating a tailored resume for an internship, part-time job, scholarship, etc.
Set Goals
After reflecting on your accomplishments, skills, and areas of improvement, think about your goals for the semester ahead:
What do you do well that you'd like to continue to do next semester?
What skills would you like to acquire or develop?
Consider improvements. Is there anything that you'd like to do better this semester (such as time management or study habits)?
Be thoughtful about how you choose and construct your goals. Write your goals down and follow up throughout the semester—and amend if necessary. At the end of the semester, be prepared to reflect again.
Before you know it, you'll have created a habit of reflection which will enable you to have a strong sense of who you are, what your strengths are, and what you bring to the table that is unique and valuable.
Tip: Use Mahara to compile your master resume, journal about your experiences, plan your next steps, and create e-portfolios.
Want to chat about your resume, goal setting, job/internship search, or anything else career-development related? CES is open through Winter Break. Call 253.879.3161 to schedule an appointment!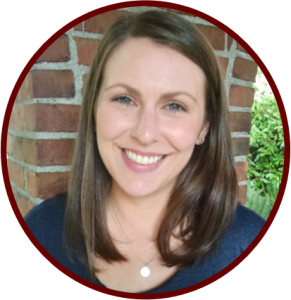 Rebecca Pettitt, CES Career Advisor: Rebecca enjoys helping Logger students discover opportunities that provide enriching experiences during college and prepares them to start a rewarding career. Outside of work, she likes to spend her time staying active with kickboxing, trapezing, or training for her next half marathon.
Photo Credits |  Kitten Reflection: wallpaperup.com; Rebecca's head shot: Kris Hay
© 2016 Career and Employment Services, University of Puget Sound
Save