By Jennifer Allen-Ayres, CES Career Advisor
"Dreams are just ideas, until you take the first step to make them happen." –Romona Foster
Welcome back to campus, and if you're a first-year or transfer student, welcome to the University of Puget Sound! As you unpack and settle in for a fabulous fall semester, I encourage you to take the first steps in realizing your career dreams. Whether you're a rising senior or are just starting your college experience, these suggestions will get you moving in the right direction.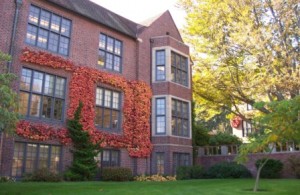 Visit CES
Yes, we want some of your first steps to be literal ones! Swing by Howarth 101. We're just down the hall from the Center for Writing, Teaching, & Learning and across from Academic Advising. Meet the friendly CES staff! Find out who your career advisor is. Check out our resources. Hopefully this will be the first of many visits.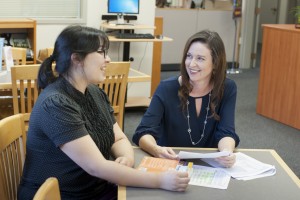 Set Up an Appointment with Your Career Advisor
Not sure if your major is the best fit for your interests? Curious what you can do with that major once you graduate? Wondering how to land that amazing internship opportunity? Give us a call at 253.879.3161 to schedule an appointment.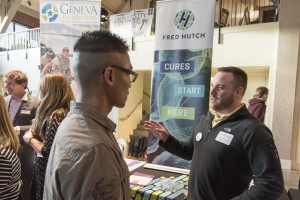 Attend a CES Event this Fall
Meet alumni working in a variety of career fields at ASK Night. Visit with recruiters at the Fall Career Fair to learn about organizations who are hiring Puget Sound students and grads. Hear the experiences of professionals in the fields of technology, science, non-profit, and education during our new series of Logger Meetups. Check out the CES calendar of events for a full list with dates, times, and details.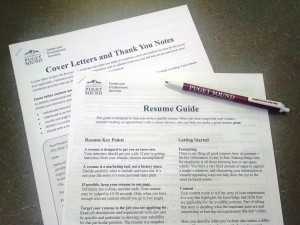 Have Your Resume Reviewed
Whether you're creating your first college resume, applying to a dream internship, or chasing down a full-time opportunity for after you graduate, the resume is arguably your most important document. Ask for feedback from people you know and respect. Sit down with your career advisor to learn what employers really want and expect when they pick up your resume. Want to see what to include before visiting CES? Check out the CES Resume Guide. Already have a polished resume? Let's talk about how that translates to a LinkedIn profile.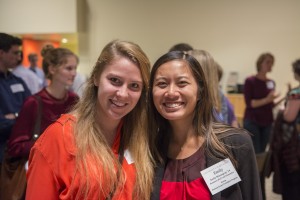 Set Up an Informational Interview
It's never too early to learn about career options or meet with professionals in a field of interest. Don't think of an informational interview as a formal meeting but rather as coffee with someone you want to learn from. The Alumni Sharing Knowledge (ASK) Network is now on LinkedIn, so join the group to connect with fellow Loggers. Ask how they got their start or what advice they might offer a college student. Not sure how to get started? Read more about informational interviews from the CES webpage devoted to the topic.
We look forward to seeing you this semester!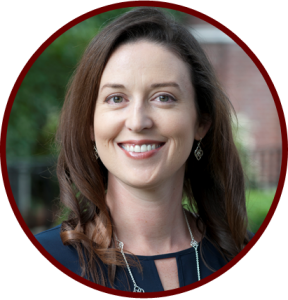 Jennifer Allen-Ayres, CES Senior Career Advisor: Jennifer works with students in exploring, planning for, and realizing their career and life goals. When she's not thinking about, talking about, or writing about careers, you'll find her hiking or running the beautiful Pacific Northwest.
Photo Credits: Howarth Hall by Sabrina Stevenson; Career advisor meeting, Career Fair, ASK Night participants, and Jennifer's head shot by Ross Mulhausen; CES Resume Guide, Kris Hay
© 2015 Career and Employment Services, University of Puget Sound (edit)