The roar of the crowd…the smell of hot dogs and popcorn…Rhubarb the Reindeer leading cheers for the Tacoma Rainiers. While you're watching the game and singing "Let's Go Out to the Ball Game" during the 7th inning stretch, the Cheney Stadium Operations team is busy behind the scenes, making sure all the t's are crossed and the i's are batted dotted.
Isaiah Dowdell '16, who'd always wanted to work for a sports organization, found the Rainiers' internship applications online and decided to apply. "I was lucky enough to be given the opportunity to be a part of the Rainier organization for the summer."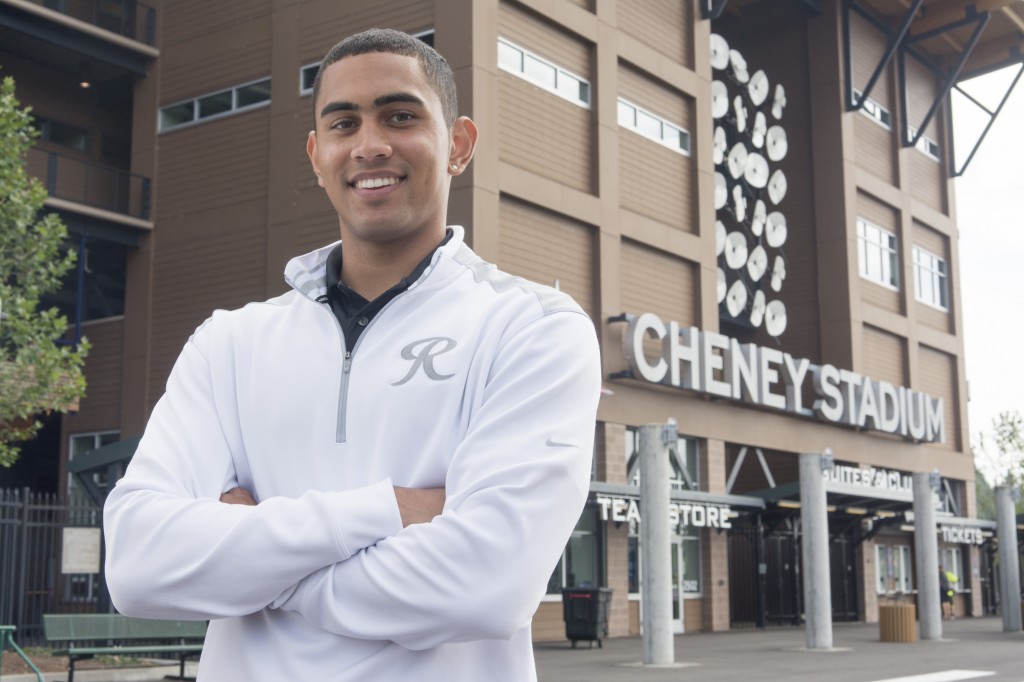 CES: What does your role as Operations Intern with the Tacoma Rainiers entail?
Isaiah: My internship focus is in operations. Part of my responsibilities are to assist with the jobs of our game day staff (parking, security, ushers, greeters) and set up any promotional activities we have going on during each game.I'm learning how to manage, schedule, multitask, be flexible, and delegate duties.
CES: What's the most enjoyable part of your internship?
Isaiah: Definitely getting to watch the baseball games! Being the Triple A team for the Seattle Mariners we constantly have Mariner players coming down to play for the Rainiers. It's a pretty unique experience.
One of the best parts of my experience was the chance to interact with some of the players. We had our annual golf tournament where season ticket holders and a bunch of the players come out for an all-day golfing event. I got the chance to meet Taijuan Walker who is one of the Mariners' top prospects and we just happened to become friends. I also got to take James Jones to the airport the day he was called up to be a Mariner.
CES: How has this internship been challenging or caused you to stretch your capabilities?
Isaiah: Almost every part of this internship has made me challenge myself. There are a lot of unexpected situations that arise where you're forced to make a decision. Sometimes it may not be the right one, but you live with it and learn from it.
For example, my first time dealing with a serious incident occurred when a fan passed out in our Summit Club on the 3rd floor and remained unresponsive. When I first heard this on the radio I had a hard time believing that it was real, but was forced to concentrate to make sure the fan got medical attention. The first thing our team did was radio the EMT's about the situation. Next, we needed to make sure someone had the elevator waiting for the EMT's to take up to the 3rd floor. Lastly, we needed to make sure we made a clear path for them to get to the unresponsive fan. This was an intense situation, but I thought I handled it fairly well and every serious situation that happened after this was much easier to handle. (By the way, that fan is doing just fine!)
CES: Would you encourage other students at Puget Sound to pursue internships for credit?
Isaiah: Yes, because an internship will give you real world experience from a job that you are interested in. It gives you a good feel for what you like and dislike about the position you're considering—and whether or not that career is right for you. This internship has shown me exactly what it takes to have a job in sports and that it is something I want to continue to pursue.
CES: You have had the opportunity to work with a recent alum as your supervisor in this internship. What has that experience been like and is it any different from what you expected?
Isaiah: The experience has been great. Working with a recent alum makes everything more relatable since they've graduated from the same school and understand how the campus environment benefits you at Puget Sound.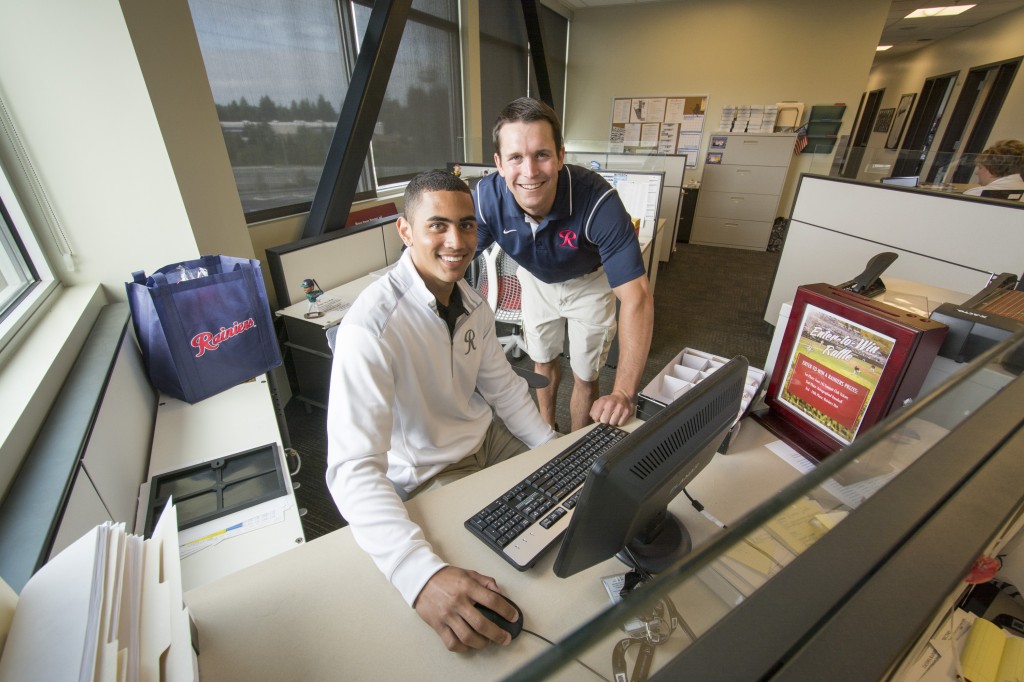 CES: Anything else you want to share about your internship experience?
Isaiah: I recommend anyone who hasn't been to a Rainiers game to definitely check one out. The stadium atmosphere is pretty amazing.
Hit your own home run with an internship this summer. Visit CES for coaching on internship resources and prep.
© 2015 Career and Employment Services, University of Puget Sound
Photos by Ross Mulhausen
Save