Russell Investments is the number one wealth management firm in the Puget Sound area (so says the Puget Sound Business Journal) and it also has another claim to fame: it's one of the top employers of University Puget Sound graduates.
Senior Erin Stumbaugh '15 interned at Russell this past summer. Erin got to work with several Puget Sound alumni and see the inner workings of an organization going through a major transition.

CES: What department did you intern with at Russell and what was your role there?
ES: I was an intern for Private Client Services, within the Business Operations team. My role was to assist the business operations team as they provided back office support and servicing to clients.
My internship experience was especially unique, because while I was working for the company, the London Stock Exchange Group publicly announced its intention to purchase Russell Investments.
This announcement happened during the first month of my employment and throughout the rest of my time in the office, I got to experience, observe and actively participate in the merger and acquisition process.
CES: What kinds of projects did you work on?
ES: I worked on many different projects, the main one being a Proxy solicitation project. I was responsible for communicating with Proxy Solicitation working group members, designing and maintaining a customized website, organizing project documents and spreadsheets, calling to order meetings and recording weekly meeting minutes.
While the proxy project was my focus, I worked on many other projects as well! I completed Requests For Information about Russell for potential investors, composed associate biographies, and imputed returns into financial reports, (e.g. Morningstar), among other things.
CES: What did you learn at your internship?
ES: I learned more than I ever thought I would. As a member of the Business Leadership Program (BLP) here at Puget Sound, I was fortunate that the BLP academic course requirements gave me enough background knowledge to be successful in my internship. However, the professional world is vastly different from the academic world.
My internship forced me to think critically, learn quickly, and be extremely self-reliant.
Additionally, I learned industry-specific skills…I learned the nuances of how a proxy process works, I got to sit in on meetings about developing new investment strategies and composing new mutual funds, and I was able to listen to executives speak about their career paths and give invaluable advice.
CES: How has your internship helped you with your career goals?
ES: Before my internship, I was quite undecided as to the direction I wanted to go with my future career. After Russell, my professional compass has pointed in a clear direction. I knew I wanted a career in finance, and after working at Russell, I was able to determine that a client-facing, advising role would fit my interest and align with my strengths!
During my internship I was able to meet with Russell associates in different departments for informational interviews. I had conversations with these individuals to learn more about their roles within Russell, their career paths up the present, and I also asked for advice as I moved forward in my career.
These informational meets were incredibly helpful as I considered potential careers. I tried to picture myself in each role to determine if it would be something I would enjoy or if it was something I wanted to avoid. I now have a career goal to strive for, and I have role models to emulate and learn from.
CES: What was the most enjoyable part of your internship?
ES: As I said previously,
I thoroughly enjoyed the knowledge and experience I gained. But the work environment is was what made Russell uniquely great.
First, the Russell Investments Center is a beautiful place to work. It's located in the heart of downtown Seattle, overlooking Pike Place Market—I had incredible views of the water and mountains. I was stunned by the summer beauty of Seattle, and I never got used to the clear panoramas I was fortunate to have from the 14th floor.
Secondly, the people I worked with every day made the internship wonderful. All the members of my team made me feel welcome, and helped me learn. Russell corporate culture emphasizes the well-being of its associates, with a focus on relationships and interpersonal connections. As an intern, this focus was extremely apparent. All of the associates I met were fascinating, smart, kind, and friendly. This positive relationship environment made Russell an extraordinarily enjoyable place to work.
CES: Did any part of your internship cause you to stretch or was any part especially challenging for you?
ES: I believe internships are the perfect opportunity to stretch and grow as a student and young professional; however, growth can only occur when a struggle or challenge proceeds! I grew a lot from my internship experience and as the rule holds true, I did experience a lot of challenges at work.
The projects I was assigned were not tasks I had previously seen or done. I was not familiar with a lot of the investment jargon and seemingly "common knowledge" that Russell used.
For example, one of my first assignments was to construct and customize a SharePoint site to help organize contracts with clients. I had no experience in web design or computer science, but I did have a desire to succeed and to do the task correctly and efficiently. I found online help sites and forums, and I made it work!
The valuable lesson I learned was to be self-motivated, determined, and to take pride in my work. I think these virtues helped me get past the challenging aspects of my internship.
CES: What advice would you offer other students considering an internship at Russell Investments?
ES: I have some practical advice for future Russell interns. Commuting to Seattle everyday can be pretty intimidating! However, Russell makes it as easy as possible by offering associates and interns a free ORCA card. I recommend taking advantage of this service. I took the bus in the morning to Seattle, and rode the train in the evening back to Tacoma to avoid the dreaded rush hour traffic on I-5. I would bring a book to read on the commute or would try to sleep. The commute is not that bad once you get used to it.
Take advantage of the networking and connections that Puget Sound has with Russell.
Russell used to be located in Tacoma, and there are a lot of Puget Sound alumni that either work or have worked at the company. These people are generally very willing to meet with students to talk about their experience, and I recommend tapping into these resources to help get your foot in the door.
Erin provides some good advice, and it's timely to boot! Russell Investments is currently seeking applicants for their Summer 2015 internships (posted in LoggerJobs), and a crew of alumni are headed to campus to get students excited about the internship on Thursday, October 2 from 6:30 to 7:30 p.m. in McIntyre 103. Come hear what they have to say and learn some tips to stand out in the application process.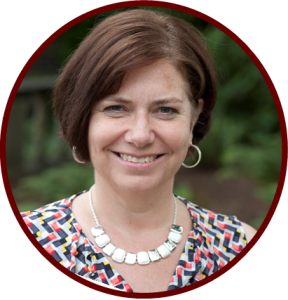 Sue Dahlin, CES Employer Relations Manager: "When I was a kid, I wanted to be a professional reader when I grew up. Not a writer, not a critic, not an editor, just a reader. I still haven't found anyone willing to pay me to read."
Questions about employers coming to campus? Drop-in to Sue's office hours on Tuesdays, 2:30 to 4:30 p.m.
Photo credit: Erin Stumbaugh
© 2014 Career and Employment Services, University of Puget Sound
Save