By Jennifer Allen-Ayres, CES Career Advisor
Jennifer is a new career advisor at the University of Puget Sound. One of her passions is guiding and motivating students in the pursuit of career and life goals. As you will discover, another is her love of hiking and photographing the PNW. Throughout this semester Jennifer will be blogging about career resources, so follow CESblogs for career advice written specifically for you!
Set Out on Your Career Journey with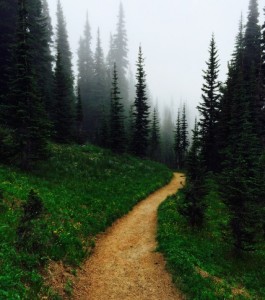 Excitement…and All the Right Tools
When not working with the amazing students at Puget Sound, there are few activities I love as much as exploring new trails and having new adventures.
This weekend I'll take my first true backcountry backpacking adventure in majestic Olympic National Park, sharing a similar experience students have as part of Passages Orientation. I've long been a hiker and adventure-seeker, so setting out for a long weekend in the mountains is ideal—getting to truly escape by going backcountry feels like I've been given wings to explore uncharted territory!
As we embark on a new semester at Puget Sound, it is much like setting out on the trail for a new adventure.
A good starting point is exploring possibilities. We ask questions—Will we go into the Northern Cascades, out through the San Juans, up into the Olympics, or around Mount Rainier? What's the farthest we can hike in a long weekend? What challenges can we expect to encounter? What skills and equipment will we need? What essentials should we pack and what decadent extras will we be willing to carry for the long haul (chocolate and tea for me)?
Beginning your own career journey while at Puget Sound starts much the same way, with questions. Simply put, you are taking a look at the map and asking where you want to go next. What do I want out of a career? Where do I want to live and work? What skills and strengths should I develop to be ideally prepared at graduation? What challenges will I encounter? What resources are available to help along the way?
Here at CES we have helpful tools, resources, and staff members available to address each of these questions. In the same way you might get excited about and prepare for a hiking excursion, you can explore, plan, and prepare for your own career path. We can help you pack and plan using the best resources imaginable for your journey.
Career advisors, in-depth assessments, connections with alumni, events with employers, LoggerJobs and other exclusive online resources all set you up for success. If you're just starting out on your career path and are somewhat (or completely) unsure of what careers might be best for you, Career Cruising is a great tool. Here's what CC has to offer:
Assess your skills and interests with 39 quick questions using the Matchmaker Assessment. The assessment takes only about 5 minutes, asking questions like "How would you like a career which includes the technical and creative skills of photography/film?" There are no right or wrong answers! When complete, you'll see a list of 10 career choices as well as three career fields that fit your responses.
Assess your work values and preferences with Career Selector. This tool takes you through a list of questions to help narrow down careers based on your subject area interests, career clusters, education level, tasks you might encounter at work, earnings, and working conditions. Your answers help shape a list of about 30 careers that fit your preferences.
Explore an alphabetized list of careers, descriptions of different industries, and 16 career clusters. Looking at clusters of careers allows you to see what jobs might be similar to those you are interested in pursuing. Industry descriptions provide helpful charts with info on wages and employment projections.
Visit CES' Career Cruising page for an easy step-by-step guide for logging in to the Matchmaker and Career Selector assessment tools.
This week I continue to plan and prepare for backpacking and camping in the Olympics. Anticipating the trip is one of the best parts of the adventure! My Osprey pack sits patiently in the living room floor waiting to be filled. In it will go my lightweight down sleeping bag, pad, and a compact Big Agnes tent. A water purifier and Jet Boil will help prepare packed oatmeal, couscous, and a few freeze-dried meals. Clothes for sunshine or rain and a little tea and chocolate find their way into zip compartments. Now for a map…and compass…and the other eight essentials…
I look forward to helping you on your own career journey and encourage you to stop by CES in Howarth 101 during Drop-in Hours. Say hello, start a conversation about your career, ask a question, or share backpacking tips! Our adventure has just begun…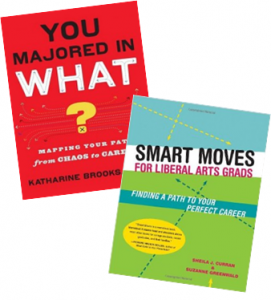 Further resources for career exploration, available for check-out from the CES Career Resource Library in Howarth 101: 
Brooks, Katharine. You Majored in What? Mapping Your Path from Chaos to Career. New York: Viking Press, 2009.
Curran, Sheila J. and Suzanne Greenwald. Smart Moves for Liberal Arts Grads: Finding a Path to Your Perfect Career. New York: Random House, 2006.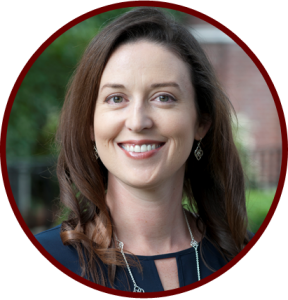 Jennifer Allen-Ayres, CES Career Advisor: "When I was a kid, I dreamed of being an Olympic gymnast… then a writer… then an architect… then a microbiologist… then an astronaut. I even went to Space Camp as a teenager. There have always been so many exciting possibilities—perhaps this is partly why I love being a career advisor!"
© 2014 Career and Employment Services, University of Puget Sound
Photos: Jennifer Allen-Ayres