By Miriam Cook '14
Miriam is a CES student staff member who regularly spots awesome opportunities posted for Puget Sound students in LoggerJobs and InternshipLink. In anticipation of summer, Miriam is offering a preview of full-time, part-time, and internship opportunities available locally and afar, all with impending deadlines.
Whether you're interested in outdoor jobs, social advocacy, finance, education, journalism/media, IT, biotech, or various administration/business management roles, there's something for everyone!
As full-time students, school keeps us all pretty busy. I often find that school takes over my life to the point where I am only motivated to take advantage of career development opportunities that are within walking distance from the campus bubble.
But, summer is just a few weeks away!
Summer is an opportunity to gain experience in your field of interest, make valuable contacts, and untangle any confusions or uncertainties related to career and professional development. It's an opportunity to take a chance and try something different, or find a way to be paid to spend time outside. Wherever your interests lie, there are still positions available!
Plus, as my Brooklyn grandmother would say, you might earn "a little extrah pahcket money."
Here are some examples of positions still hiring for summer 2013:
Associate Editor at Cake Central
Location: Seattle, WA

Deadline: April 30
Cake Central was started by Puget Sound alum Heath Shaffer '97. The company publishes Cake Central Magazine and runs CakeCentral.com—the digital, monthly "fashion magazine for cake."
Cake Central is looking for a full-time associate editor responsible for developing content for Cake Central Magazine and CakeCentral.com.
The position's primary responsibilities are writing and editing content for any publishing channel of Cake Central—articles, recipes, interviews, product and book reviews, tutorials, etc.
This position is an opportunity to put those writing and editing skills to use, plus a great way to combine a love of baking and the culinary industry with a job.
Get more information about owner Heath Shaffer through the Alumni Sharing Knowledge (ASK) Network.
Mountaineering Summer Internship with Apex Mountaineering School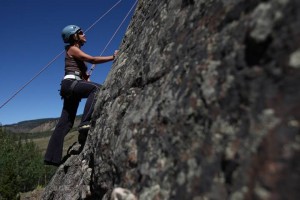 Location: Vail, CO
Deadline:  Until filled—apply as soon as possible!
If you see summer as a way to get outside, challenge yourself physically, or hang out in the mountains, this might be a good opportunity for you…
Apex is among the fastest-growing full-service mountaineering companies in Colorado. They provide group and private guided activities from rock climbing, ice climbing, and alpine climbing to snowshoeing, back-country skiing, and back-country hut-to-hut tours by ski/snowboard/snowshoe/mountain biking/hiking.
In addition to guided activities, Apex provides classes in avalanche education, back-country skiing, rock and ice climbing, wilderness medicine, survival skills, and navigation by map/compass and GPS.
Apex is hiring for a number of positions in various areas of specialization including outdoor education, professional guiding, publishing, marketing and advertising, and videography/photography.
Biotechnology Intern with Genentech Incorporated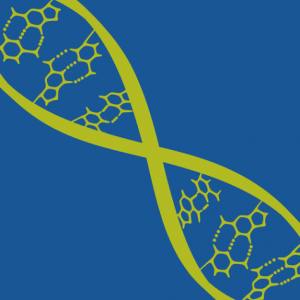 Location: Hillsboro, OR and South San Francisco, CA
Deadline: May 1
Genentech offers a competitive paid internship program where interns work alongside some of the most talented people in biotechnology, adding a hands-on component to the classroom degree.
Interns work closely with professionals on projects, present project findings and engage in networking activities within the internship community. Upon the conclusion of the internship, interns will have the opportunity to be considered for full-time positions with Genentech.
A smorgasbord of positions with the Port of Seattle…
Location: Seattle, WA

Deadline: May 3
Port of Seattle is offering a pile of paid internships for hard-working, dedicated students who are interested in public service and contributing to the economic vitality of the Puget Sound region.
These opportunities will push you to power walk down your chosen career path through performing real work in your field of study.
Internships are offered in the following departments: Accounting, Auditing, Business Development, Business Intelligence, Commercial Strategy, Construction Management, Emergency Management, Engineering, Environmental, Marketing, Planning, Property Management, and Project Management.
This experience will benefit not just you and your professional endeavors—the Port is eager to work with students to gain a fresh perspective from the next generation of community leaders.
Information Technology Associate Internship with Weyerhaeuser
Location: Federal Way, WA

Deadline: May 15
Weyerhaeuser's Information Technology Associate Internship provides an opportunity to gain professional experience while contributing to large-scale projects.
The types of work activities available include planning, analysis, design, development, implementation, testing, documentation, delivery, and support in several different parts of their IT organization. Outside of hosting great assignments, the IT team also manages to have fun through social and networking opportunities.
Several Puget Sound alums work for Weyerhaeuser—including some on the Information Technology team—are ASK Network volunteers.
Financial Analyst for the PFM Group

Location: Seattle, WA
Deadline: May 20
The PFM Group of companies is a national leader in providing independent financial advice as well as investment advisory, management, and consulting services to local, state, and regional government and non-profit clients. PFM is currently seeking entry-level professionals to serve as financial analysts in a Consultant position.
Consultants work closely with senior managers to service existing client relationships and assist in business development. Specific responsibilities range from processing capital market transactions to researching various topics regarding specific clients, and writing and developing presentation materials, proposals, and other marketing materials.
If you are looking for a post-graduate finance position, this is a great opportunity. Additionally, PFM is not only looking for candidates with business and finance degrees, they want candidates from any major who have a wide range of experiences, communication skills, and teamwork abilities.
Education Summer Internship at Annie Wright Schools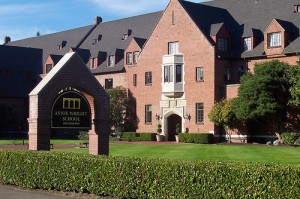 Location: Tacoma, WA
Deadline: May 31
Founded in 1884, Annie Wright Schools are nestled in the beautiful North End of Tacoma. Annie Wright includes a preschool-grade 8 day school, plus an all-girls day and boarding high school. During the summer, Annie Wright offers a number of summer programs for K-8 students. These programs need interns.
As an Education Intern at Annie Wright, you'll gain experience creating and contributing to reading and math lesson plans for grades 1 through 7, plan and lead arts and craft activity sessions, and build your communication skills. This internship is a great chance to gain valuable connections with Annie Wright faculty and staff, and a letter of recommendation from your supervisor at the end of the position.
Communications and Social Advocacy Internship Positions with the National Partnership for Women and Families

Location: Washington DC
Deadline: Rolling—until filled
The National Partnership for Women and Families is an advocacy and policy group that works to promote fairness in the workplace, reproductive health and rights, access to quality affordable health care, and policies that help women and men meet the dual demands of work and family.
The National Partnership has a number of summer internships available for academic credit. Various Communications and Social Media positions will find you putting together press releases and events, implementing IT technology in a Health Information Technology Policy Internship, or working on challenging policy and advocacy projects through Work/Family Advocacy internship.
Interns are integrally involved in day-to-day work, undertake a wide range of activities, and have the opportunity to attend briefings, hearings, and other events on Capitol Hill.
——-
Lastly, if you plan to stay around Tacoma this summer, don't sneeze on LoggerJobs…
If you need a little extra cash, Puget Sound neighbors are always looking for help with part-time babysitting, pet sitting, tutoring, house cleaning, or yard work. You'll get to make your own schedule, and make connections within the Tacoma community while you earn that "pahcket money."
Now, listen to bubbie, and step outside the bubble!
© 2013 Career and Employment Services, University of Puget Sound