Who's coming to Career Fair? Employers. (Of course.) And alumni!
Typically, several organizations send Puget Sound alumni as their representatives.
And we loooove it when alumni attend the Fair.
Why? Alumni are Super Agents in your career exploration and job search…
Alumni understand the benefits of a Puget Sound education, exemplify the quality of that education, and recognize the potential of current students. They've been where you are, so they can provide insight about how your Puget Sound experience might align with their organization.
We invited alumni recruiters attending the spring 2012 Fair to tell us about their organization and to offer advice about how you can make the most of the event.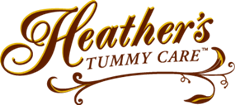 Heather's Tummy Care
Joanna Ricken '08 Communications Major
"The founder of Heather's Tummy Care is a Puget Sound alum and truly believes Puget Sound grads are the best of the best!
Heather's Tummy Care is continually growing and provides Puget Sound grads a unique opportunity to grow with the company. This opportunity for growth is what initially attracted me to the company—Heather's Tummy Care has grown beyond my expectations over the last 4 years and it still continues to grow daily!
The liberal arts education Puget Sound has given you will help daily at Heather's Tummy Care with customer correspondence, managing accounts, organization, quick problem solving, etc. Plus, you've mastered juggling classes, jobs, activities, and a social life—this skill will help prepare you for any "real job" task thrown your way.
Heather's Tummy Care is located in Downtown Seattle and offers a great work environment. We provide a no-drama office that is comfortable, creative and friendly, with a small office dog. We're looking for someone with a positive attitude who is driven, self-motivated and willing to do what it takes to get the job done.
In order to make a good impression at the Career Fair you need to be able to "sell" yourself. Don't be afraid to truthfully tell a potential employer why you think you are a good candidate. Also, make sure to smile, shake hands, look people in the eye and do not walk away from a table without contact information from someone at that company.
If you're interested in a company, email the person you talked to within a few hours of meeting them. Thank them for their time, mention something you and he/she talked about, and ask any questions you didn't get to ask in person. A simple "thank you" email can go a long way!"
Center for Toxicology and Environmental Health
Jesse Milner  '12 Molecular and Cellular Biology Major
"I think a lot of Puget Sound students are looking for a job where they can do some good in the world. I think they want to be challenged and want to work hard…
CTEH has been a great experience for me so far. I've had the opportunity to respond to large and small scale chemical product releases. One of the things that I enjoy most about CTEH is that you never know where you're going to end up. I've already been to Louisiana, Tennessee, Alabama, Mississippi, Michigan, and Alaska—and I've just started the experience!
Puget Sound equipped me with a strong foundation in Science and the ability to learn new concepts quickly. So another great thing about my job is that I'm constantly learning. There is a wealth of information and techniques that I've been exposed to. The people I work with are extremely willing to answer any question I have, and if the person I talk to first doesn't know the answer, they point me in the right direction.
The biggest tip I have for anyone looking for a job is to stay Semper Gumby (always flexible). There are tons of opportunities out there. You have a set of skills—those skills are transferable and may relate to something you've never considered, but could become passionate about! Don't limit yourself in the jobs you apply to. Take the job that is a little outside your comfort zone—you'll learn, you'll grow and you'll be better for it.
Above all else, come in with the attitude that you are not yet an authority. You have time to learn and you will as long as you strive to. Employers aren't nearly as interested in candidates that think they are overqualified. They respect confidence, but value a willingness and desire to learn and be better."
Cambria Solutions
 Daniel Clarke '12 Business Major
"I believe Puget Sound fosters an environment where people value teamwork, digging deeper into questions to find a better answer, and a desire to succeed. I found that Cambria Solutions offered me an environment where I would work with smart, driven people who want to succeed not only for themselves, but as part of an organization, and a place where we are challenged to dive much deeper into the roots of an organization in order to help them.
Cambria's culture is one of the best I have ever experienced—people are in it for the organization and the community, driven to succeed for the business, and truly enjoy working with the people around them. I have been able to own my own career at Cambria, something not every firm can offer.
Management consulting requires a very specific type of personality. This being said I believe Puget Sound's culture of natural curiosity and drive fits well with Cambria's culture, so for those who consider consulting as a career path, Cambria may well be a good fit.
The single most important thing for a Career Fair is a polished resume. Although your first impression is important, a  resume is what a recruiter actually walks away with in their hands. Having a clean and well-edited resume not only provides the recruiter with the information they are looking for, but it leaves a good impression (someone has taken the time to craft this document).
Do not put things on your resume that you cannot hold a conversation about; recruiters will know this is "fluff" and it may count against you. You want to be able to discuss your resume and leave a good impression by demonstrating what you have achieved in the past. The better you can describe what you did for a given job, internship, or experience, the better impression a recruiter will have of you and thus be more likely to contact you again."

Mass Mutual Financial Group
Brandon Redman '01 Business Admin—International Business Major
"When considering what attracted me to Mass Mutual Seattle, I think it's equally (if not more) important to highlight what attracted me to a career in the financial services industry. As much as anything, I knew that I wanted to have control of my own schedule. If I was responsible and thought like an entrepreneur, it would stand to reason that I knew what I needed to do and what time was required to get the job done. This industry allows exactly that.
Secondly, I wanted a career where there was nobody else to blame or thank for my success or failure other than ME. That also translates to the fact that I alone determine where I go and what my income potential is.  It was extremely important to me to build a  nice income and lifestyle for myself and my family, and I was willing to work very hard to get there. The financial services industry gives me the ability to have any income and a lifestyle that I want.
Why I chose Mass Mutual Financial Group: After having been with a competitor for 11 years, I wanted to work with a mutual company (vs. publicly traded) in the industry that allows its advisors to build a high-level practice around whatever specialty they'd like. They have the in-house support that is SO critical to get a new advisor off to a running start.
Tips for making a good impression at the career fair:
Dress well—you are 100% in control of  how you look, and that's the first thing any company (right or wrong) will judge you by, even before you've opened your mouth or shown your resume.
Smile, and be confident, with good eye contact.
Ask questions, but don't get bogged down in the details. That's for the interview process!
Cast a wide net—narrowing down your choices right out of the gate is a bad idea. Consider companies and industries that aren't necessarily number one on your radar, because you might be surprised and develop a new passion."
Ashoka Seattle
 Jill Eikenhorst '09 English Major
"Ashoka is at the forefront of social innovation—it feels like we're really making an impact, especially in our work with youth. Plus, the Seattle branch functions a lot like a start-up, so there's always opportunities for growth projects.
Ask lots of questions. It shows your interested and helps establish if there's a good fit. It's just as important that the organization is a good fit for YOU as the other way around."
© 2013 Career and Employment Services, University of Puget Sound
Save
Save