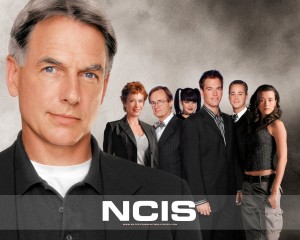 NCIS is one of television's top-rated programs, but can NCIS produce a top-rated internship?
According to Puget Sound student, Alex Shannon '14, it can. Alex has the opportunity to see if life imitates art in his internship with the real NCIS (United States Naval Criminal Investigative Service).
While much of what Alex is doing is classified, he was able to share with us a few details about his position.
CES: What does your NCIS internship entail?
Alex: I assist NCIS Special Agents in conducting investigations pertinent to the US Navy and Marine Corps. Our mission is to provide a safe environment for Military personnel and their families.
There is a decent amount of administrative work involved, including transcriptions and paper work, however, I do get to actively participate in the review of case files. I observe all interrogations and assist in victim and witness interviews.
Agents will often ask me for assistance in processing information and finding leads that have been missed. I assist in investigating many different types of cases including fraud, drug possession, child pornography, rape, domestic violence and death.
One of the most fascinating aspects thus far has been observing and assisting with crime scene processing. I am learning how to fingerprint and gather evidence pertinent to an investigation.
In addition, the Navy is actively promoting domestic violence victim advocacy and prevention. I am currently in the process of delivering presentations and briefings to many diverse groups of people.
CES: Tell us about one interesting thing that you're learning.
Alex: There are too many to choose from! I am learning Investigative Practices, Crime Scene processing, interrogation technique and firearm use (by far the most fun). I accompany Special Agents to the range every month and have been taught by people I consider to be some of the best firearm instructors in law enforcement.
CES: How is this internship helping you with your career exploration/decision-making?
Alex: I went into this internship unsure of my future career path, but it has definitely solidified what I want to do. I was unsure what it would be like working for a Federal Agency, and it's definitely not like television shows or movies. Still, it has been an incredible experience and I've gained insight into how criminal investigations are conducted and the intricate practices that are involved, as well as the vast number of people it takes to run an investigation.
This internship has given me a taste of what it would be like to be a Special Agent, and I definitely look forward to that possibility someday. I really recommend doing an internship, as it offers a more unbiased glimpse of any career. Plus, it helps you gain contacts and looks great on the resume!
CES: You're pursuing this internship for academic credit. How does that enhance your experience?
Alex: I get to augment my internship fieldwork with in-depth academic work which enriches my experience. My advisor and I are exploring an economic analysis of criminal investigations. Currently, I am in the beginning stages of a paper on the division of labor in law enforcement practices. This is directly pertinent to my major (Economics and IPE) and I think that it will directly help my academic career at Puget Sound.
Interested in pursuing an internship for academic credit? Check out the CES internship page or meet with an advisor to learn more.
© 2011 Career and Employment Services, University of Puget Sound
Photo: cbs.com