Ben Bradley '08, the CES Employer Relations Manager, drops in to offer tips on connecting with large employers in the Tacoma area.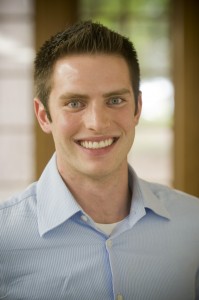 Company hiring methods are as diverse as the services and products they offer. As Sue Dahlin pointed out in her latest post, Help Wanted, smaller employers will often only place a "Now Hiring" sign in their window. At the other end of the spectrum are the large companies with hundreds of applicants and thousands of employees. Their hiring needs require a structured, often electronically-based application process.
Electronic applications often drive fear into applicants' hearts. The thought is that an application becomes one among many and the question arises, why even apply? Just because an employer utilizes this process does not mean there aren't ways you can set yourself apart and pull yourself out from the pile.
In my role as the Employer Relations Manager, part of my responsibility is to foster relationships with employers and develop career connections for Puget Sound students. When calling employers last week to find out who was hiring for the start of the academic year, I ended up getting more information than expected. I learned what they look for from an applicant, that they openly share this information, and that few applicants ever ask for their insight!
I spoke with 3 Costcos (Tacoma, Fife, Gig Harbor), 2 Safeways (Pearl Street and Proctor District), and REI (Tacoma Mall). They all stated that the required first step is to complete the online application. Without this, you aren't going to be heard. They emphasized that it is not just a hoop to jump through. The responses are read thoroughly and if you don't take the application seriously, they don't see reason to take you seriously.
With the application completed, the next step is to demonstrate your social skills. For most of the companies, it is now time to stop by the location of interest and ask to speak with the hiring coordinator. Don't be afraid to call ahead and ask who holds this position, and confirm it is appropriate to come by. Other than Costco, all of the companies said coming by is not only a good idea, but often what gets you hired. Employers are looking for employees who are outgoing and possess strong communication skills. By taking the initiative to reach out to them, you demonstrate strength in both of these characteristics.
Large Employer Inside Scoops
Most frequently hires in cycles – the next of which is seasonal hiring starting at the end of September.
Those hired work until around December 23rd, when they are laid off, but,
They become the applicant pool to which non-seasonal opportunities are first offered when they are ready to hire again (could be weeks or months).
As of August 24, 2010 – The Costco in Fife was actively hiring
The system only retains your application for 60 – 90 days, don't forget that if you haven't heard anything at this point, you should reapply
Costco was the only employer that did not recommend coming by the store
Will be performing their next applicant review starting September 5th – Apply Today!
Answer the question of why you are the best-fit candidate as thoroughly as possible
Applications remain in the system for 6 months, and are considered on a first come first served basis
The hiring coordinator at the Pearl Street Safeway is Katie
Wait a few days between submitting your application and going by the store
Want a quick review of your answers to online application questions? Stop by the CES Drop-In Hours from 2pm – 4pm, Monday through Friday. Get quick suggestions to avoid delay in submitting your application.
© 2010 Career and Employment Services, University of Puget Sound
Photo: Ross Mulhausen