Did you know that CES houses more than 600 books in our Career Resource Library?
These books are available for you to examine in person when you come into our office, or borrow for up to ten days. We update the library with new books every summer and over the course of the academic year we'll be highlighting some of our newest acquisitions.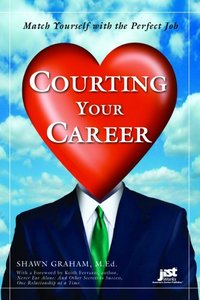 Comparing the process of finding the right career to that of finding the right partner is an effective metaphor. There is plenty of overlap between how you evaluate options, present yourself effectively, and make decisions in both situations.
Courting Your Career walks you through sections on self-assessment and exploration ("What's Your Type?"), developing a job-search plan ("Playing the Field"), and networking ("The Meet-Market"), as well as in-depth guidance on resumes, cover letters, and interviewing. Does the metaphor wear thin? Perhaps—but the information is solid and well-presented.
Looking for other books? You can search the Career Resource Library and head over to Howarth 101.
© 2009 Career and Employment Services, University of Puget Sound