In which vulgarity is used, kings are named, and much has been lost, but so much more has been gained.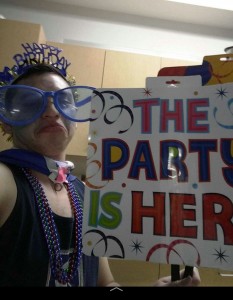 To my dear reader,
I would consider much of my life to have been wasted. If I were to point to two things that I am proud of, however, one would be my time in my a cappella group Underground Sound. The other would be my time in the Delta Epsilon colony of the Beta Theta Pi fraternity. Both are places full of unexpected individuals, unpredictably put together – lands of misfit toys, of which I am most certainly one.
When I first joined Underground Sound, it was a frail, unfocused group of poor musicians. Leadership was weak, rehearsals were ineffective and performances bland. For two semesters, I watched as the group floundered, losing members and failing to draw in audiences.
When I first joined Beta Theta Pi, there were no other members aside from the representative from the national fraternity there to recruit new members. Even as the chapter size slowly grew, the members were often apathetic and confused. For three semesters, I eyed the colony warily, and felt an emotional distance I was sure was insurmountable.
I became a musical co-director of Underground Sound in my sophomore year, and alongside my co-director Lisa Hawkins, I struggled, fought, cried and reshaped the group's entire approach to a cappella across the past two years. In October of 2015, we were unexpectedly accepted to compete in the International Championship of Collegiate A Cappella, making us the first Puget Sound group to do so.
I attended a Beta leadership program called the Wooden Institute in my junior year, and began to take on leadership within the colony. Alongside my brothers, I wrestled, wept, celebrated and formed a community across the past year. As of January 26th, 2016, after extending bids to the few students we connected with, we have acquired only two new members – an unexpected and disappointingly low number.
Some would call my time with Underground Sound a success. They would be correct. It has taught me how to inspire a group, organize rehearsals and communicate clearly and efficiently. It is because of my time there that I am confident as a musical director and leader.
Some would call my time in Beta Theta Pi a failure. They could not be more incorrect. It has taught me how to trust others, give selflessly and uncover the unending depth of my own heart. It is because of my time there that I have ever felt a home at the University of Puget Sound.
Some people will look at Underground Sound and scoff at its earnest but musically imprecise performances. Some people will look at the Delta Epsilon colony and sneer at its small size and poor recruitment record. To those people, I have only one thing to say:
Fuck you.                                                             
Fuck your arrogance, fuck your derisiveness, and fuck your judgement. I have learned and loved more than you can possibly know. The land of misfit toys is my kingdom, and you'd better believe that I am the King.
With all due respect,
Daniel Wolfert