August 2015 I sat upstairs in the sub while Chili took a panorama picture of our group and Maddy wrote a semi-joking review of Eventi in the app store that read: "It hasn't finished downloading but it will be the best app I have ever downloaded. Now I don't need to stop my trudge down the stairs to stare at tiny print on posters. Instead I can simply look on this app. Thank god, for the Chillster."
Before this, I knew Eventi as "this thing" Chili was working on with "this guy" named Banji. Over the course of the semester, my knowledge of Eventi and its developers would dramatically increase. I spent hours next to Banji as he made mock posters and worked on android development and I watched as Eventi morphed from a rough idea to a concrete application Puget Sound desperately needed.
Posters are one of the first things visiting students notice about our campus. A girl in one of my classes last semester claimed they were part of the reason Puget Sound immediately felt like a home. Yet, posters come with side effects. After being surveyed, many liberal arts schools in the Pacific Northwest acknowledged they face extreme poster blindness when advertising events. Students don't see individual events, instead they see a wall littered with posters.
For each event, it is recommended that 100 posters be printed. With dozens of advertised events occurring every week, poster printing quickly multiples. It's estimated that over 14,500 posters are printed every semester. For a campus proudly claiming "Loggers Live Green," it seems like we have developed a habit of unsustainable advertising.
Eventi offers a simple and manageable solution. Instead of wasting paper and club budget money via poster advertisements, clubs and departments are now able to upload their event poster and information to Eventi. Users are able to view posters by day or by category (i.e., Math & Computer Science Lectures or Athletics). Once an interesting event is found, a user can choose to favorite it and add a notification before the event occurs.
Figuring out what events to attend and how to find event information has been simplified and made functional by Eventi and I couldn't be more grateful.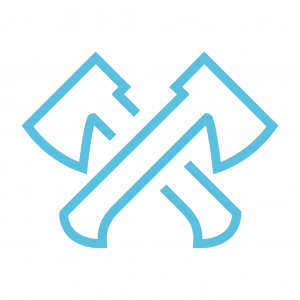 To find out more and upload event information, see: http://eventi.pugetsound.edu/.
Download Eventi for iOS or download Eventi for android.