In which Daniel lists the ten most important things he must do during the last free summer (possibly) of his life.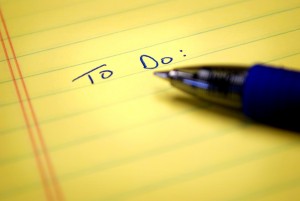 To my dear reader,
With graduation one day away, I am coming to see that I have one real summer – from now to mid-August – to do whatever I please with. That isn't to say one real summer to waste time – on the contrary, once I start really working, it's more likely that I'll waste my free time than now when I can put all my free time to good use. Therefore, below are ten things of priority for me to make happen in the next three months.
Play the video game Oblivion – This is the prequel to the video game Skryim, which my sister Hannah and I played sporadically across nine months together. Since the game is older, the graphics will probably be awful. I'm so excited. THIS IS SO IMPORTANT.
Make DwolfMakesMusic, my Youtube channel and Soundcloud Page for my original music, look professional – That shit is a hot mess.
Find a job for when I move back up to Tacoma in mid-August – I hear that's important, although then again, I hear a lot of things.
Cook something interesting and new twice a week for two months – If you read the description in my blogger profile, I describe myself as a "mediocre chef." It's pretty true. Let's change that.
Watch the new season of the ABC Family drama The Fosters – Five days ago, freshman Ivin Yu starting watching this in the basement of my house and across the next four days, about fifteen people could be found at any given moment in the basement watching with (or without) him. The Fosters is love. The Fosters is life.
Go to some sort of LGBTQI event out there in the real world – I've been slacking in this department for the past twenty-one years. Better late than never, right?
Go beat up North Carolina governor Pat McCrory – Patrick, if you didn't read my last post about you (http://blogs.pugetsound.edu/whatwedo/2016/04/10/an-open-letter-to-pat-mccrory/), you really should do so. And then you should run, because you're in for a world of hurt.
Read Cathrynne M. Valente's The Girl Who Raced Fairyland All the Way Home –This is the last book in her Fairyland series, of which I read the first at the end of my freshman year. They guided me through college, and will thus guide me away.
Use my dog as a pillow – This might be more important than Oblivion. Unsure.
Start finding another way to get my writing out in the big, bad world – I do, after all, only have one more blog for the University after this.
With all due respect,
Daniel Wolfert