As word of this blog has spread like wildfire among our student staff (thanks to our pioneer blogger KW!) folks have wanted to get in on the action and introduce themselves to you! Want more? Check out Part 1 of our "Getting to Know Us: Student Staff"
Pete Bergene: Harrington First Floor RA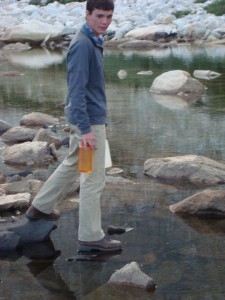 I am a junior, studying mathematics and economics. This will be my second year as a Resident Assistant, I returned simply because I liked doing what I was doing. Last year I lived and worked on the Garden Level of Todd/Phibbs whereas this coming year I will be on the First Floor of Harrington Hall. If you find yourself with a room on that floor or in Harrington Hall in general I will be one of four RAs that will be in the building. More broadly, I would be working with James Spaan in addition to the eighteen other student staff in North Quad.
I was born and raised in Cheyenne, Wyoming, though for the last two summers I have held summer jobs in other areas of the United States. Last summer I worked in Steamboat Springs, Colorado as a kitchen hand in one of the many restaurants and this summer I am working in Washington DC for one of the Senators from Wyoming. Prior to this I would work on ranches and farms outside of Cheyenne. Wyoming is open, you can see for miles; it is still where I consider home because it is where I grew up it's a place that I am familiar with. Don't let me mislead you, Puget Sound is the place that I am looking forward to returning to, it is home. Granted you cannot see miles across plains but the view of Mount Rainier and the friends that I have made makes up for that. I am looking forward to returning to campus.
Zoey Olbum: Schiff Third Floor RPA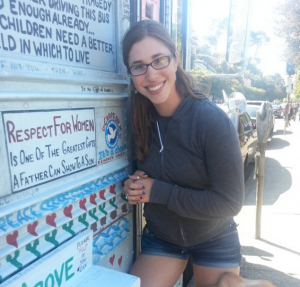 I'm Zoey Olbum, a junior this year, and I'll be living as an RPA on Schiff 3. I'm from Sun Valley, Idaho and am currently a Communications and French double major. In my free time on campus I am a member of the crew team and also try to work (when I can) with the Students for a Sustainable Campus club. I love to practice yoga, compost and have fun with friends when I'm not studying, working or practicing with my team. As a returner this year, I'm excited to find and learn other aspects of being in ResLife as I was an RCC last year in Unit G. Being the RPA for Schiff will challenge me, push my limits, and enable me to help others grow as well as face growth myself. I'm very excited to work closely with the freshmen who will be in RHA and also in all of Schiff and Harrington. It will be a great experience to see freshman year from a different perspective and share positive energy with the incoming class.