By Jenni Chadick, assistant director of residence life
Residence Life welcomed all sophomore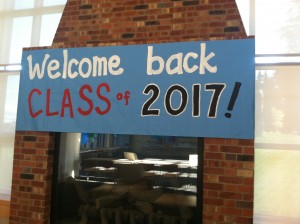 ore students back to campus August 29th with our inaugural SophoMORe Welcome Back Weekend: A Meaningful Opportunity to Reconnect. Over 20 activities were organized for students over the weekend by Residence Life student staff – from learning how to throw a boomerang, to tasting local teas from Mad Hat Tea Company, to kayaking and paddle boarding on the sound. In addition to moving in all sophomores over the weekend, over 150 sophomores attending the first Sophomore Brunch in the new dining facility Upper Marshall and over 50 attended the first Welcome Hack, an afternoon of games and connecting with the Resident Student Association and ASUPS.  The weekend's success is just the start of our division's renewed efforts to provide programming and support for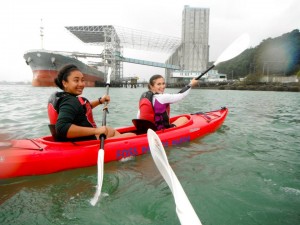 our sophomore students. The weekend's events were organized by Residence Life staff in partnership with colleagues from Career and Employment Services (CES), Academic Advising, Collins Memorial Library, and the Office of Fellowships and Scholarships. The Brunch, Welcome Hack, and Residence Life programs all encouraged students to reconnect with their peers in the class of2017 as well as form new connections.
Of particular note is CES's Diggin' My Career program. CES generously donated 100 cacti and succulents to sophomore students moving in, reminding students that career planning can begin at any time at Puget Sound. Students can pick up a Challenge Card from their Res Life staff member or CES, complete career related activities on the Challenge Card, and be entered in opportunities to win prizes.
Residence Life looks forward to starting a new SophoMORe Move In tradition and building on the success of this year. Welcome back class of 2017!