Written by the summer sustainabilty team and edited by Hannah Maurer, Resident Community Coordinator and Sustainability Program Manager
We know you're jazzed about becoming a Logger (we're jazzed too!) and are wondering what to bring to college. Well, we can't tell you exactly what to bring, but we can tell you what NOT to bring.
Here's a standard dorm residence hall room:
But, let's decorate! Your room already comes with:
Mirror
Desk
Desk side trash and recycling bin
Desk chair
Bookshelf
A bed
Closet
Towel Rack
Coffee makers, printers, and vacuum cleaners may not be in your room, but access to them is just down the hall or right across campus. You should consider if these are items you need and/or want to haul away at the end of the year.
These are the items that may seem like a great idea at the time. But, come move out, these items are often kicked to the curb. Finito. Caput. Got it?
Butterfly Chair
Standing lamp
Extra books
Now, we all know one of the keys to success in college is a comfortable bed. You may think this means lots of pillows and your childhood stuffed animals, but you're probably wrong.  You don't want your bed to end up looking like this: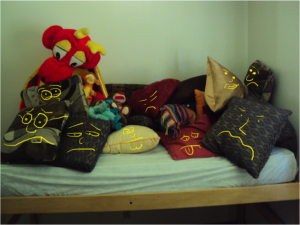 All in all, leave the throw pillows and stuffed animals at home. It'll save you some hassle and some embarrassment.
Here are some resources that will make your trip up to school a lot roomier, your stay a lot more comfortable, and move in AND out easier for everyone.
Diversions and Oppenheimer are two great places to get coffee. No need for a coffee maker (but don't forget your own mug for a discount)
Did you know there's actually a way to rent microwaves and fridges on campus? RSA (Resident Student Association) rents both fridges and microwaves at the beginning of the year! All of these are here JUST FOR YOU!!!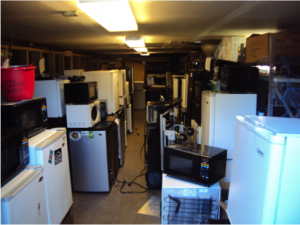 These lil guys were brought to college and never used. You don't wanna be that guy.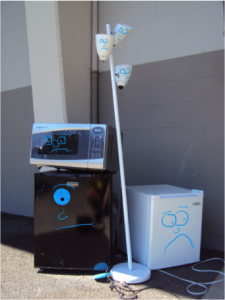 Each residence has its very own computer room with its very own printer!!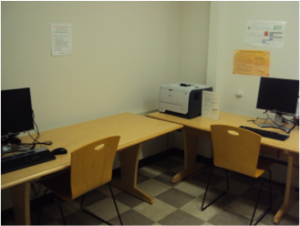 Each residence hall has access to its VERY OWN VACUUM CLEANER!!! 
When too many items are left after move out, they end up in places like this: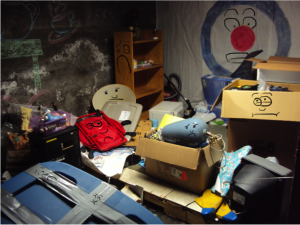 It's hard leaving some stuff at home, but we promise it will make your LoggerLife much more enjoyable.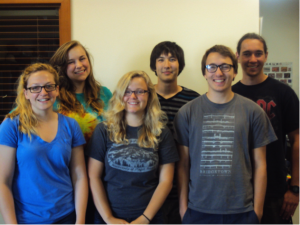 Good luck packing!
Sincerely,
The Summer Sustainability Crew
P.S. You may want to reconsider that nice umbrella you're about to bring. We use rain jackets instead….

However, galoshes are a go!