As word of this blog has spread like wildfire among our student staff (thanks to our pioneer blogger KW!) folks have wanted to get in on the action and introduce themselves to you! Of course we love this idea, and hope you are excited to get to know a few more of the folks you might see welcoming students home in August!
Abby Wilson: Harrington Garden Level RA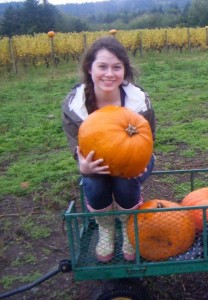 Hey there! I'm Abby Wilson, a sophomore here at The Puge. So far I have found interest in majoring in International Political Economy (IPE for short), which pretty much just sandwiches together both the beauty of International Relations and the earnestness of Economics. Last year I resided in the Garden Level (basement) of Todd/Phibbs hall, and the people on my floor truly made my freshman year incredible, much more than I was expecting from my hall. My stay there is what prompted my interest in joining Residence Life. This year I am again going to be living on the Garden Level, but of Harrington Hall, which will be a nice change of scenery from south campus to the North side of it. I call Silverdale, WA home, a smallish town about 45 minutes NW of lovely Tacoma, so I know the area fairly well if there are any questions about this funky lil' region! I'm getting pretty stoked for the freshmen to move in, because my RAs helped me a lot while I was settling in to my new home at UPS, and I am so glad that I have the opportunity to be of any assistance during such a crazy transition! I can't wait to get to know the incoming class!
Ryan Del Rosario: Seward Garden Level & First Floor RPA
Hey there Logger-to-be,
My name is Ryan Del Rosario and I am honored to once again be a member of the Residence Life Staff Team. This year I'll be living with the gentlemen of the Garden Level and First Floor of Seward Hall!!!
During my first year at Puget Sound I was the Programmer for the Sewlangster (Seward/Regester/Langlow) Resident Hall Association (RHA). This was the opportunity of a lifetime because while it gave me the chance to create programs for my living community, it also gave me the voice to advocate for all students on a campus-wide level. If you have any questions about that you should ask an RA! I officially joined Residence Life in my sophomore year as a Resident Assistant (RA) on the 3rd floor of Regester. This year I am so fortunate to work with RHA again as the Resident Programming Advisor (RPA…Puget Sound likes acronyms.)
But enough of the jibber jabber.
Even though I am a Business Leadership Program/Economics double major, I am a man of music. I can almost guarantee that if you come by my room (which I encourage you all to do regardless of where ya live!) you will hear me playing a record or jamming on an instrument. My hope is that one day I can work in the music business – perhaps owning a shop or a record company.
This summer I've been working as the Director of Sports and Specialty Science Camps at the Palo Alto Family YMCA. It's been amazing so far, but I would be lying if I didn't say that I was missing Puget Sound. I can't wait to go back and work with my fearless voice of reason, Resident Director Ayanna Bledsoe and the rest of my wonderful staff team! See ya in August!
"They say for new-student orientation, a man – a RA – walks the streets of Tacoma in a taco suit. He is known only as the Tacoman…the Taco-man? He does not seek vengeance for his fallen brethren, but instead hopes to assist all new-students in really any way he can."           – Anonymous Logger
Megan Free: Todd/Phibbs Second Floor RA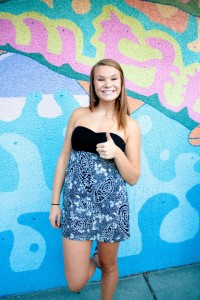 Hi, I'm Megan Free and if you live on TP2 you'll be living with me! Last year I lived in the TPB (the garden level) and grew to be a family with my floor and am so excited to be back in TP again! After living in TP for just a couple weeks I applied for RHA and was elected the RHA Programmer where I had an amazing time working with other students in TP. As a programmer I and the other RHA members planned awesome events such as Sunday night Sundaes, Oscar Night, South Quad Dance Party, and other fun events. At UPS I am majoring in Molecular and Cellular Biology with a pre-med emphasis. This past year I was a part of Global Medical Brigades and joined them on a trip to Nicaragua. I also joined Greek life where I was welcomed into another family! Lastly I played intramural flag football with residents from TP!
Born and raised just outside of Portland I have not had to make many adjustments to living in the Pacific Northwest but have continued to take advantage of what it has to offer. I enjoy snowboarding, hiking, camping, running and laying out in the sun on a hot summer or even spring day. I have enjoyed spending time at Point Defiance park, walking around, or dipping into the Sound!
Although I am enjoying my summer in Portland, I can't wait to return to Tacoma! I am so excited to meet all the freshmen and work with a great staff team!
Daniel Peterschmidt: Todd/Phibbs First Floor RA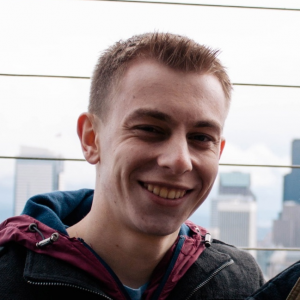 Wazzzzup.
Nah, that's not how I normally talk. What is up? There we go.
Hi! My name's Daniel Peterschmidt and I'll be on first floor of Todd/Phibbs with my co-RA, Megan Baunsgard. I'll also be working with the Resident Director Matt Jarrell. I hail from Carlsbad, CA, a beach town near San Diego. Whether you're a fan of the infamous Northwest weather or not, I guarantee you'll find something to love about Tacoma. I'm really excited to start the year and help get you all situated in the residence halls. If I was from the south, I would've said "y'all," but alas. Well, we are living in South Quad, so we could make "y'all" a thing (yes, I can hear you quoting Mean Girls).
I'm a Chinese major, Computer Science minor. I LOVE music and have played in a couple different ensembles at UPS. I mainly play clarinet, but the piano is my first love. I'm also a bit of a shutterbug.
Last year, I was Director of Business Services on Resident Student Association, a mainly student-operated organization that builds a strong on-campus community by putting on various fun events. If you're interested in on-campus leadership positions, feel free to ask me about the Resident Hall Association which plays a large part in this process and is a great opportunity for freshmen.
Like I said earlier, I'm pumped to start this year. If you have any questions at all, my door is always open and if you want to hang, my door is also open for that as well. See you in the fall!
Megan Baunsgard: Todd/Phibbs First Floor RA
Hi everybody! Welcome to Puget Sound! My name is Megan Baunsgard. This is my Junior year here and my first year being a RA! I am a Politics and Government Major with an emphasis in comparative politics and a designation in Asian Studies. Outside of the classroom, I am involved in the Repertory Dance Group (RDG), Puget Sound Cheer, LEAD, Model UN, and I also work an on campus Job.
I am most excited this year to work on the Residence Life staff as one of two RA's on the first floor of Todd/Phibbs so I can share my wonderful Puget Sound experience with everybody. I never imagined I would meet so many great people here and develop into such a devoted student. There are just so many opportunities at this school that I would encourage all incoming students to take! For example, before coming to Puget Sound I had no experience in dance. But I am now an active member of the biggest club on campus, RDG! This club has helped me find a perfect balance between schoolwork and extracurricular activities, and they put on some of the coolest shows every semester. So that's my message to all incoming students! Get involved! Do everything and anything that sparks your interest! I am very excited to meet all the new residents of Todd/Phibbs this fall.
#MattJarrellismyhero
Mark Howard: Anderson/Langdon First Floor RA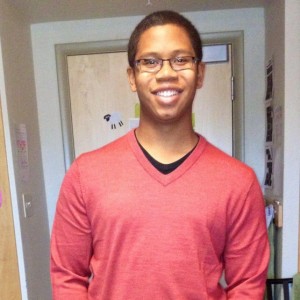 Hello. My name is Mark Howard. I am a sophomore RA in Anderson Langdon first floor. If you are on my floor I hope you are excited for a fun active (sometimes) loud RA. Last year I lived in A/L third floor and the environment in A/L is what made me want to be an RA. I intend to major in exercise science/kinesiology with the intention to become a physical therapist or sports trainer. Last year I took classes for the bio major/pre-med so I understand the workload for a first year and how demanding it can be.
I am from Berkeley, California so I find Tacoma/ the upper NW very similar to my home though I do prefer to live up here. I have participated in track and field through high school, where i ran for three years and threw for one, and now in college where i throw discus and hammer. If you have any interest in track please do not hesitate to talk to me or email the head track coach to find out more information. My goal for this year is to be an involved and extremely accessible RA so this coming semester if you have any questions at all please feel free to ask or just stop by to hang out.
Sam Coates: Seward Second Floor RA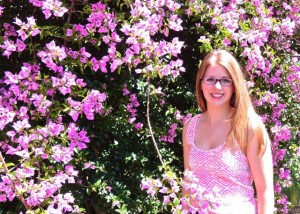 Howdy, I'm Samantha Coates. I hail from the small, hick-filled town of Battle Ground, Washington; home of hay bales and lassoing cowboys found in the high school's parking lot. I'm the lucky girl who gets to be the RA to all those living on SEWARD 2! I'm a sucker for any Disney or Pixar movie, country music, fruit, the gym, outdoor activities, and any type of competition (seriously, I'll race you down the stairs…and I will win). I'm so excited to be starting my second year at UPS this fall as a math major. Next year, I hope to participate in our math semester seminar in Budapest, Hungary. If you can't find me in my room or outside, you might be able to find me at one of my two other jobs on campus. I will be working as a tutor for all statistics classes in our Center for Writing, Learning, and Teaching (CWLT) and starting my second year at our lovely Phone-a-Thon House as a LINK caller (yes, I'm that person who calls you after you graduate for moola #LoggersGiveBack). I'll be pretty busy this coming year, but I'm more than ready to take on the challenge and have a fantastic year with all of my residents and my wonderful staff team. GO LOGGERS!
Grete Slaugh: Regester Third Floor RA
Hello to all incoming and returning Puget Sound students! My name is Grete Slaugh, and I will be the RA on the third floor of Regester this year. Regester is home to both honors and non-honors students, and is situated next to Seward, T/P, and our New Residence Hall. This will be my second year on Residence Life, and I'm really looking forward to meeting all the residents in my community (whether you live on my floor or not) and helping make your upcoming year the very best.
As a biology major, German minor, and member of the honors program, I'm well acquainted with the rigors of college life, as are all the members of our Residence Life team. However, whether we are new to the team or returning for our second and third years, we also know how many great opportunities Puget Sound and the surrounding Tacoma area has to offer. Among such opportunities, I have had work-study for the past two years in our campus Fitness Center (which is also home to our basketball courts, cardio/weight rooms, and dance studio) and will be a writing advisor in our Center for Writing, Learning, and Teaching this next year (which provides help for literally any stage of paper writing, time management, tutoring, you name it). In addition to serving on Residence Life, I also volunteer in the Tacoma community through Phi Eta Sigma and the Phi Sigma Biological Honors Society, which allows me to connect with our surrounding Pacific Northwestern neighbors and visit interesting, new places within walking, bus, or biking distance.
When I'm not studying in Thompson, our science building, or enjoying much needed ice cream and smoothies in The Cellar (one of three student-run venues for refreshments on campus), I'm typically reading fantasy/science fiction novels, talking with my family back in Colorado, or preparing my next creative challenge as an RA. When I finish with my undergraduate education, I hope to attend graduate school so that I can one day become a geneticist and work in my own laboratory.
So, now that you know a little bit more about me, I'd just like to say that whatever you are feeling in this time before coming to school, our team at Residence Life is here to give you a sincere welcome and to help you discover all the opportunities that the University of Puget Sound has to offer. From murder mysteries and $1 campus movies to video game tournaments and cooking nights, there is a place for everyone on our campus, and though I only get the privilege of being the RA to a select number of you, I can sincerely say that I look forward to helping any and all of you find your own niche here at Puget Sound.
Are you a staff member wanting to tell the world about yourself? Let us know!