Collins Library is pleased to welcome new Public Services Specialist Nick Triggs, who started on Tuesday, February 16, 2021. Learn more about Nick and his interests: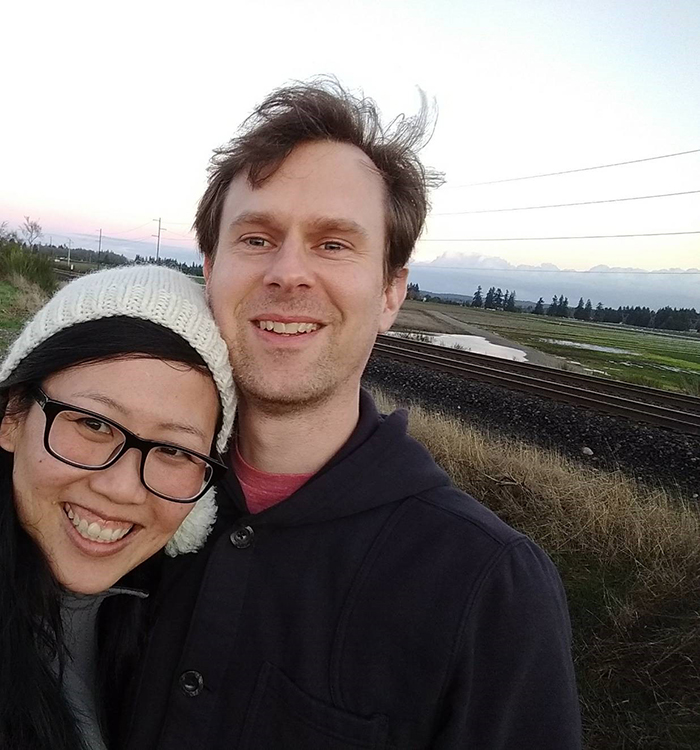 1. What attracts you to Puget Sound?
The variety of learning and inquiry happening at UPS. The library I previously worked for is extremely arts focused; Puget Sound also offers much more. The Sound Policy Institute and the Race & Pedagogy Institute interest me. And I won't lie, the location and the lovely campus are a big draw for me.

2. What are you looking forward to most?
Meeting new people, and working with the Makerspace. Seeing what the students, staff, and faculty are curious about and the amazing things that they are researching and creating. Being part of a consortium, and having a wider range of disciplines to serve.

3. Past accomplishments you would like to share?
Work-wise, it would be helping people in all sorts of different situations. It could be convincing an archivist in London to take pics of marginalia in a Sanskrit manuscript with her phone for a professor, or it could be helping a student format an assignment to print all on one page 2 minutes before it's due. Life-wise, I am very fortunate to be a part of great families, and again, to be helping others when I can. I also ran the Bull Run Invitational as a parent, and it was really tough (for me)!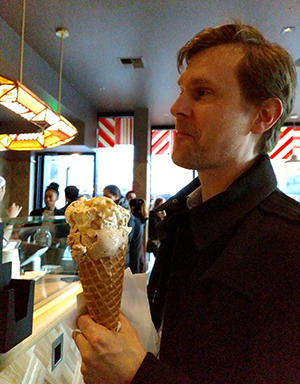 4. Anything else you might like to share (pastimes, fun facts, etc…)
Well, I lived in Maryland for a long time. We moved out here 3+1/2 years ago from Baltimore to be closer to my son's college (California College of the Arts) and my wife's family (who live here and in Utah). So, I am still new to the area! I have a BFA in Painting from the Maryland Institute College of Art. My mom, sister, and wife all work(ed) in libraries. I like to cook and eat, I like to run and hike (to help with the eating). I love reading comics and listening to all kinds of music.
Everyone's been so nice and welcoming here, thanks!
–Nick