Celebrating the Right to Read – National Library Week
This week librarians from across the country celebrate National Library Week. At this critical point in time, it's vitally important to acknowledge and reflect on the rise in book banning across our country.  Recently, library staff in every state have faced an unprecedented number of attempts to ban books. The American Library Association's (ALA) Office for Intellectual Freedom tracked 729 challenges to library, school, and university materials and services in 2021, resulting in more than 1,597 individual book challenges or removals. Most targeted books were by or about Black or LGBTQIA+ persons.  As librarians, we are proud to say, "we read banned books."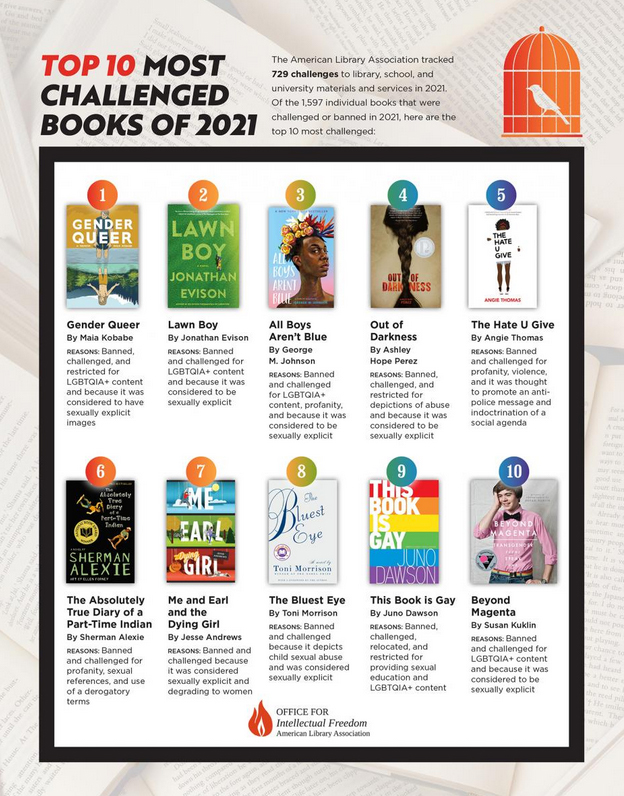 On a more uplifting note, some library week trivia:
Libraries play a critical role in the happiness of Americans. Communities that spend more on libraries, parks and highways are shown to support the well-being of community members.

Patrick Flavin. State government public goods spending and citizens' quality of life.
Social Science Research, 2018; DOI: 10.1016/j.ssresearch.2018.11.004
Source: https://www.ala.org/news/mediapresscenter/presskits/nlw
---
Need Information? Don't forget the Collins Memorial Library – Library Guides
Questions? Contact your liaison librarian
Comments: Contact Jane Carlin, library director
Remember – Your best search engine is a librarian!
Connect with us!