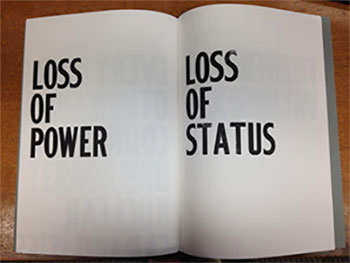 Currently in the Archives & Special Collections is The Fears of White Men by Tate Foley, 2010.
Letterpress printed on Mohawk Superfine, this art book takes a heavily satirical look at the irrational fears of the white American ra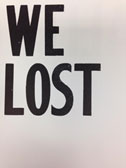 ce. Ranging from political to socio economical to racial concerns (plus a few extras), it provides some interesting food for thought.
Drop in to see this or other items from the Archives & Special Collections, on Tuesdays, Wednesdays, and Thursdays between 1:00pm-3:00pm, second floor of the Library.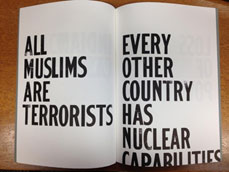 By Morgan Ford