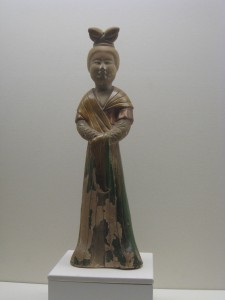 I hope you all enjoyed the pictures from my Easter Break series because as those of you who know me well, I tend not to take so many pictures when I'm not traveling. This obviously results in me posting random pictures that have no relevance to certain posts, which is why you might be puzzling over why I've chosen to include pictures of some artifacts and paintings from the Ethnological Museum based in Dahlem, a district located in the southwestern part of Berlin. It's because I don't have any interesting pictures to post besides this set.
Before I delve into today's topic: one of my favorite collections from the Ethnological Museum is the special kimono section. Unfortunately, we were not allowed to take pictures of the beautiful kimonos on display.
The title of the post refers to my feelings about going to school and teaching. I've neglected to talk much about school because an emergency situation arose with my adviser teacher, U. As you all know, U has been taking great care of me, even going so far as giving me an open invitation of using her apartment whenever she's not there and I happen to have a lot of guests over for the weekend. She has done many other things for me and really has gone above and beyond the role of adviser teacher. She simply embodies the best adviser teacher any English Teaching Assistant could have.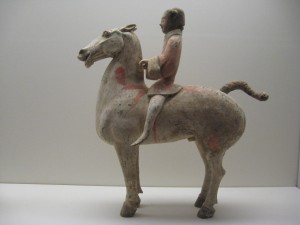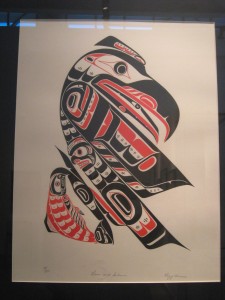 I've waited a couple of months before deciding to post anything about the situation at school. Although the entire staff and faculty know about U's situation, some of the students still don't know the entire story. Furthermore, it's not my story to tell. All I can say is that I've been teaching her classes by myself since the week before Easter Break. The school did not ask me to do this; I drafted up a schedule I felt comfortable with and chose to sub for the classes I've had all year.
As much as most of my classes are respectful to me, I experience days when I just want to tear my hair out. However, there are other days when the students say something so insightful or quietly do something that I find so inspiring that I embrace teaching these students all over again. It also helps that most of my students want to learn English and are mostly motivated about exploring this language that I hold near and dear.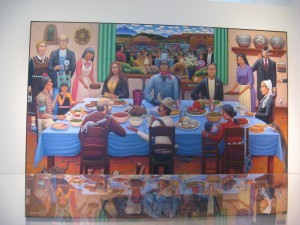 I visited my favorite high school teachers last summer with a good friend, E. E wanted to bring closure to our academic journey of earning our Bachelor's with a visit especially since she hadn't seen these teachers in years. My high school, Henry Foss High School (also located in Tacoma for those of you unfamiliar with the Tacoma area), has unfortunately been in decline for the past few years due to many factors. As we talked to one of our teachers, we asked him why he just didn't leave Foss and work at a different school since he fielded a few offers in the past couple of years. He smiled knowingly at us and confessed that students like us were the main reason why he continues at Foss. Even if he can't make a difference in the majority of his students' lives, the few who are really passionate and interested in his classes make all the difference. Knowing that he can help a few students move a few steps forward in reaching their dreams while positively influencing them is all it takes for him to remember why he chose to stay and teach there. I was really flattered by his answer.
Now that I have my own students and despite U not being there, I've felt that I've somewhat made a positive and productive impact on these students' lives. I may not be the best teacher and although the students may frustrate me from time to time to the point of me wanting to abandon them, it's their continued interest in learning English that gets me running back to them and trying again. It's those feelings that get me thinking back to what my Foss teacher expressed to E and me last summer.
Ironically enough, I never had any classes with him. Thanks, Mr. ?, for your encouragements and support throughout the years, even though I was never your student.