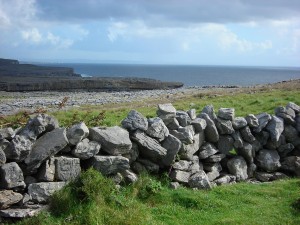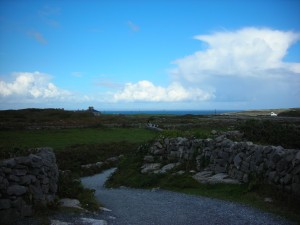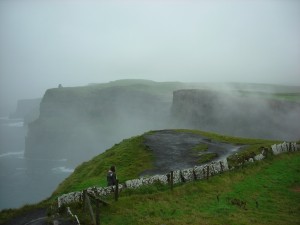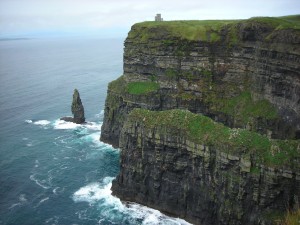 I arrived in Dublin on September 1st, bursting with excitement at the adventures that lay before me. At JFK airport, I had been met with my first taste of the Irish accents that now surround me, and in the week and a half since my arrival I have been enjoying an education in new phrases and words–as well as mastering my ability to smile and nod at expressions and particularly thick accents that I do not yet understand. It is hard to believe that I have been here ten days already; I am certain the whirlwind will only pick up speed as the semester goes on.
The first few days were full of orientation, getting to know Dublin–the culture, bus routes, walking routes, levels of safety, social scene/night life–suggestions for managing money, settling in to our new residences, and making new friends at the same time. The other students in my program are from all over the states, from New York, Maine, Connecticut, New Hampshire, to Texas, Minnesota, and Idaho. One of the first things on everyone's list of things to do was have a Guiness from a local pub.
On our first Sunday here, we went on an open-top bus tour of Dublin so we could begin to develop a better sense of the city's layout. It was an incredible outing, made far more entertaining by live commentary from our bus driver–one of the first places we passed on our route was the smallest pub in Dublin, where he had had his wedding reception several decades ago. Though it now seems a bit cliche to say, because of how many times I have heard it myself, it is really quite remarkable how friendly the Irish are. A simple inquiry about directions will almost always turn into a quick lesson on the best places to see in Dublin and the rest of Ireland; and all of these strangers that I ask for directions additionally show an uncanny interest in what I am doing in Dublin, where I am from, what I am studying, and so on. It is a refreshing environment to be in.
To be honest, I have not had a bad moment since I arrived here, and this weekend topped off the experience thus far. I spent the weekend in Galway, which is directly across from Dublin on the western coast, a cute, quaint city with a river running through it and five to six blocks of 'pedestrian zone' (essentially a bunch of cobblestone streets lined with gift shops, pharmacies, restaurants, pubs, book/clothing/jewelry stores, and cafes). The true delight of the trip for me, however, were two day-trips I took from Galway, one to the Cliffs of Moher and the other to the largest of the Aran Islands in Galway Bay, Inis (pr. 'Inish') Mor. These are now easily two of the most beautiful places I have ever visited. I think the pictures speak for themselves.
After this first exploration into the Irish countryside, I am eagerly looking forward to where my feet will take me next.