In my weeks in London, along with my courses and internships, I have made it a point to visit as many museums as possible. In the past weeks I have visited over 16 different museums (sometimes more than once)! My internship at the Foundling Museum has given me insight about the internal workings of museums in general, which for me has been great. Being able to visit so many museums of varying size and subject, with a more detailed understanding of how they generally work has made me appreciate them more.
One museum that was particularly fun for me to visit, was Madame Tussauds! Growing up in Las Vegas I have made several visits to the one located on the strip, but I was really interested in this, original, Madame Tussauds because of the number of historical likenesses it had. The Las Vegas Madame Tussauds is mostly filled with modern celebrities, so, history nerd that I am, I was most looking forward to the historical figures featured in the London Museum.
Madame Tussauds came from France to England in 1802, already possessing a reputation for excellent wax models. (During the French Revolution she did wax death masks of many prominent prisoners who were executed.) At first she traveled around Britain with her figures, but she eventually settled down in London in 1836. She and subsequent proprietors of the museum have continued to add to their collection using the images of famous faces of the time (through live modelling, not decapitation).
The facility is giant, and you can touch and photograph most of what is there, which is awesome. For some reason, I have always liked wax museums. I think I like them because you really feel like you are next to these people. There were times when I entered a room, and was disoriented momentarily because I discovered that some of the "people" who I thought were real were actually wax. (Ozzy Osbourne has been known to delight
visitors with the reverse experience, making them think he was wax, and then jumping up at the New York Tussauds)
At any rate, seeing the height, size, and shape a of a person does make it easier to understand them. For the historical ones it makes you keenly aware of their humanity. In fact this was a person, not just a name in a book, and this is how tall she was, this is how he smiled, and these are the kinds of clothes they wore. Even for the modern celebrity types, it does make you more aware of them as individuals, not just people in films or on tv. And most importantly and resulting in tons of fun, you take get you're picture with them!
Consequentially, I have many, many, MANY photographs from this visit.
So, to give you a taste of my visit, we are going to play NAME THAT FIGURE!
Who are these people?
Give it a try! (but do ignore my gag poses!)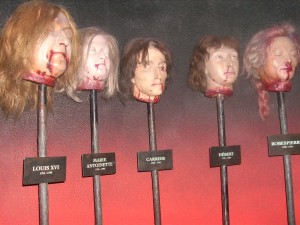 Any guesses?
Well this one is a bit obvious in that the heads are missing their bodies! These are some remodels of Madame Tussauds early work, victims of the French Revolution. The figures to the extreme left are Marie Antoinette and her husband Louis.
Try this one. Who is this? (Hint: The real historical source for Dracula)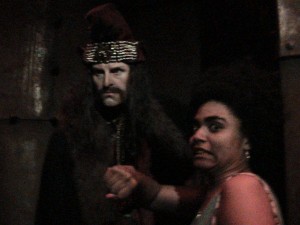 Vlad the impaler!
Here is a more modern one. Seen him in the news?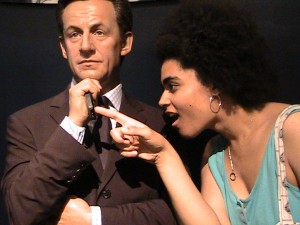 Nicholas Sarkozy!
Next up was a prolific scientist! (Think gravity!)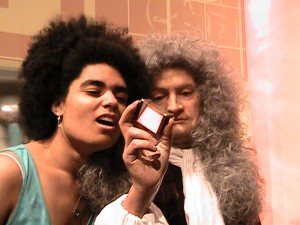 You've got it Isaac Newton!
An entire historical era is named for this famous woman. (We are not amused)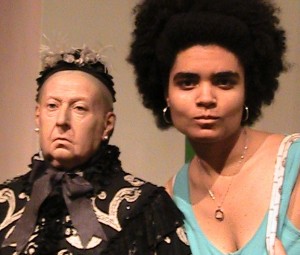 Queen Victoria!
What about this play-write?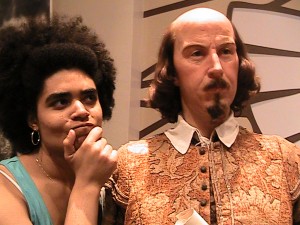 Bet you got it! It is William Shakespeare!
Another modern one. (But she did play two queens in one year!)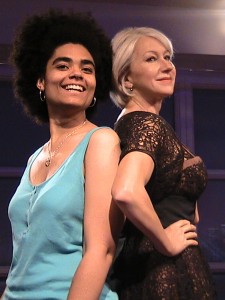 Helen Mirren
Last but not least, one of the most famous Brits in modern history! (Hint: He is actually half American, his mother was from New York)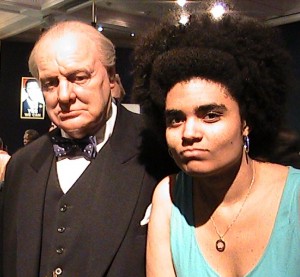 You know that face! Winston Churchill!
No actual prizes for this game, but you can all walk away with genuine Madame Tussauds street cred! Well done, and thanks for playing NAME THAT FIGURE!
That's all until next week everyone! (And I really promise I will have some stuff about the V&A museum soon! It is one of those places I have been to multiple times, but still have only barely gotten off the first floor!)