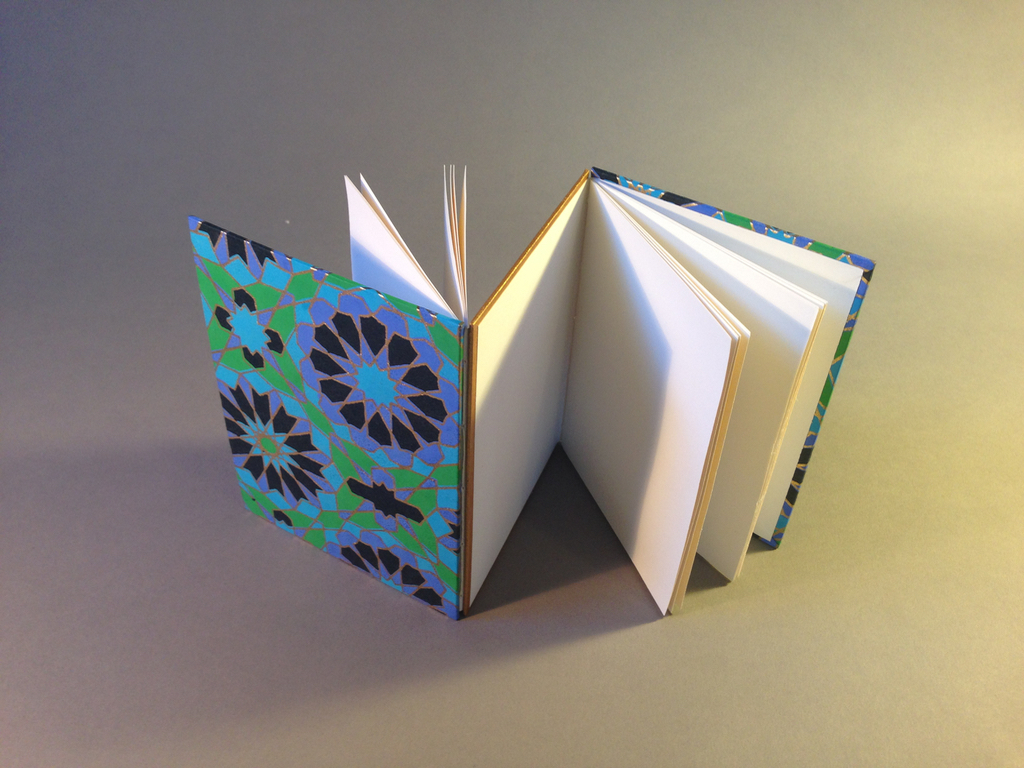 A Dos a Dos binding is a book with 2 separate texts are bound together in which the fore edge of one text and the spine edge of the other are on top of each other. The only way they are split up is by the back board they share. True Dos a Dos, meaning "back to back," bindings are very rare.
Presenter and PSBA member Gabby Cooksey is a Graduate of North Bennet Street School for Bookbinding in Boston, MA, and has studied at the American Academy of Bookbinding in Telluride, CO and at the Montefiascone Conservation Project in Italy.
Saturday, December 5, 2015
Room 020, Collins Library, University of Puget Sound
12 p.m. – 3 p.m.
Space at this workshop is limited, please register online at Formstack here (registration is required).
Tool list:
Bone folder with a point at the end
Teflon folder
Xacto knife or Olfa knife
Self-healing cutting mat
Brush
Awl
All materials and patterns provided for a $10 fee paid to the PSBA on day of workshop.